25th Anniversary Party
You're invited! After twenty-five years of service to the tabletop gaming community, we think it's high time for a celebration. To commemorate Noble Knight Games' silver anniversary, we're hosting a party full of games, $2500+ in prizes, game designers & publishers,  activities, and people who love games!
---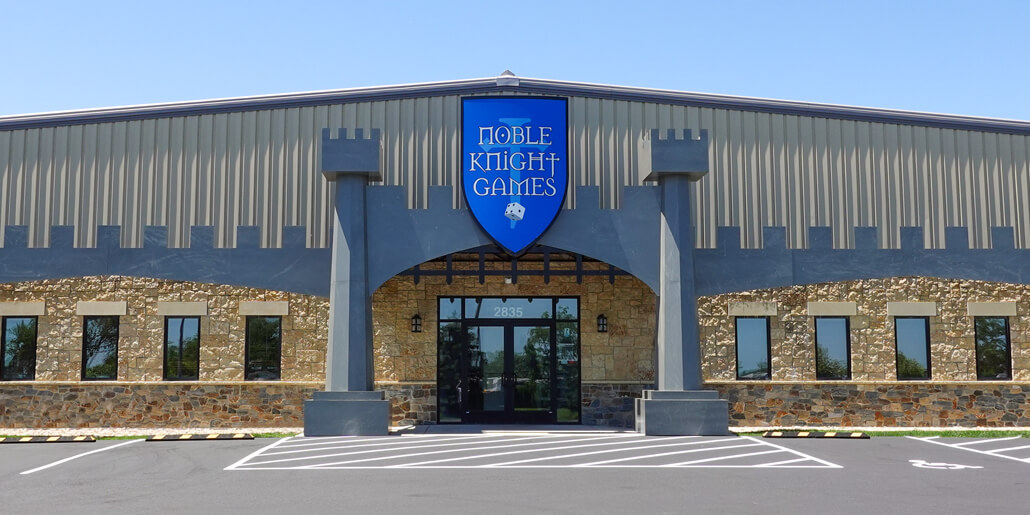 Where and When
The party will be right here at our brick-and-mortar store in Fitchburg, WI.
Saturday, October 8  10am – 6pm
Our store and gaming hall will be open until 9pm for those who wish to continue shopping and playing.
---
Navigation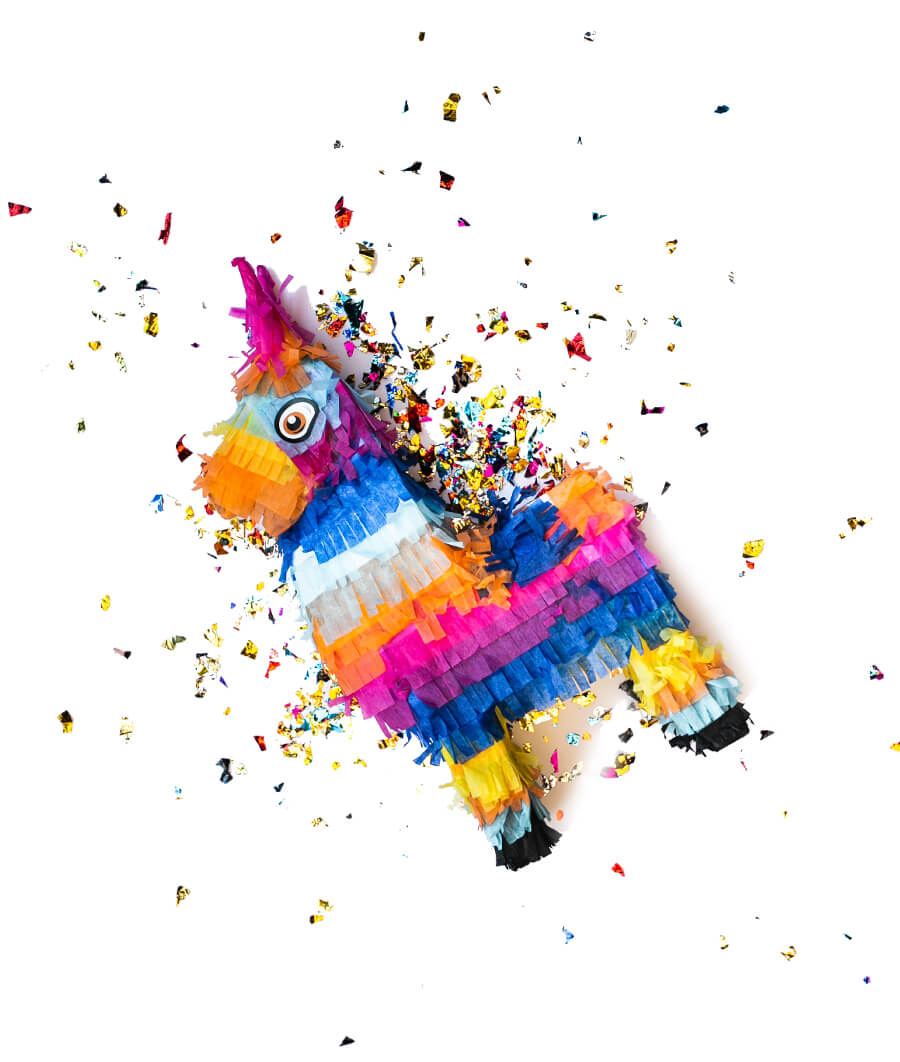 We've got tons of fun planned! Festivities will include:
---
Publishers & Special Guests
What's more fun than meeting the folks behind the games? Playing the games with them, of course! In addition to enjoying the already published and popular games, you'll even get to see a few prototypes and maybe even a bit of a playtest to inform future game production.
The 25th Anniversary event will include hosted games and demos from a variety of publishers, as well as games hosted by our staff and community pillars.
A few of the folks & games you'll meet at our event:
… and more!  Noble Knight Games staff will also be running a variety of tabletop games and demos throughout the day.
[ Back to Top ]
---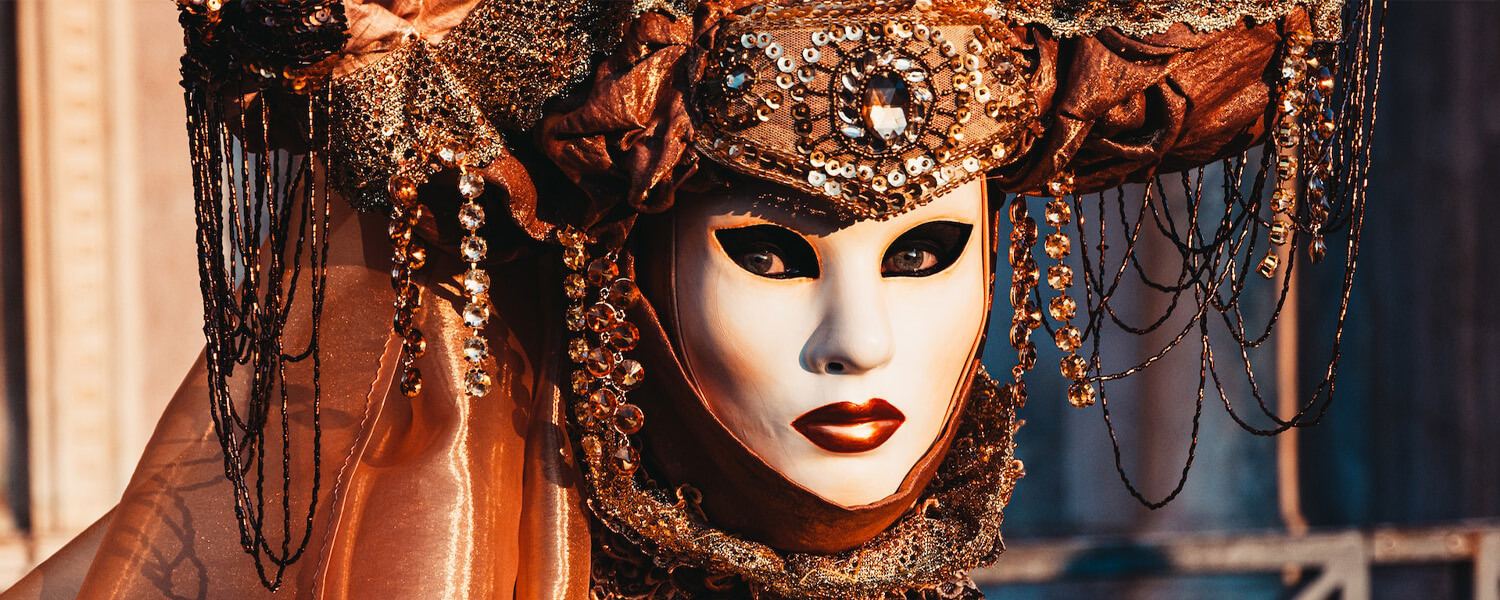 Costume Contest
Come in your favorite (family friendly) costume for a chance to win! Any and all genres are welcome, including Medieval/Fantasy, Sci-Fi, Anime, and Historical. After all, Noble Knight Games is home to all kinds of fandoms and games.
When
Lineup for the contest will take place at 3:00pm. Therefore, you must be present at this time to enter the contest.
Weather permitting, entrants will gather outside under the Water Tower. (A rain-location will be announced if weather turns sour.)
A group photo will be taken in front of the Noble Knight Games castle (weather permitting) and shared on our social media.
Contest Rules
Any costume weaponry MUST be peace-tied or left in your vehicle.
No hateful imagery or iconography will be permitted, regardless of any historical reference or context.
We request that costumes not feature excessively large accessories like giant wings that cannot be easily removed or folded while inside.
Be respectful of one another's costumes, personal space, and the safety of those around you.
Kids costume contest is for ages 12 and under.
Prizes
Adult Category
1st – $60 NKG gift card
2nd – $30 NKG gift card
Runner Up – $15 NKG gift card
Kids Category (Ages 12 and under)
[ Back to Top ]
---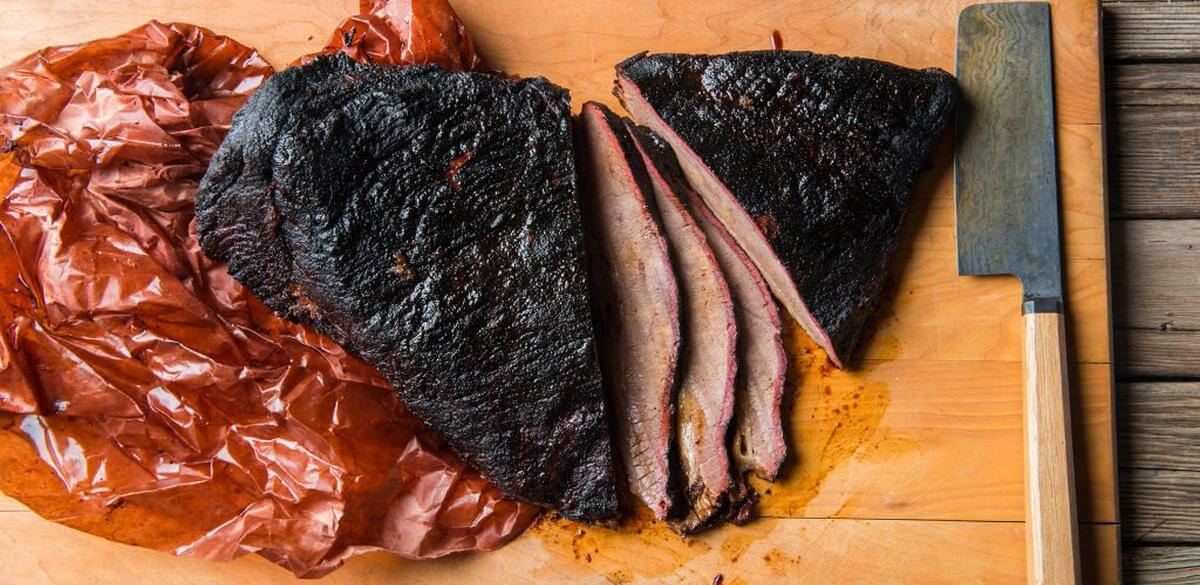 Food & Drink
Would it be a party without food and drinks? We'll have a ceremonial cake-cutting at 1pm, with complimentary cake & cookies to share. We've also booked a food truck to keep everyone fed and fueled for games!
Blowin' Smoke BBQ — award winning Kansas City style BBQ food truck will be open from 11am – 4pm
This hefty food truck will accept both cash and credit cards. Delicious smoked meats will include beef brisket, pulled pork, chicken, Cuban sandwiches, and more. While primarily a meat-based menu, this truck has a variety of options including vegetarian sides such as cornbread, coleslaw, and potato salad.
Beverages – Our vending machine in the gaming hall will be stocked with sodas, waters, and energy drinks. Sodas will also be available at the Blowin' Smoke BBQ food truck.
Alcoholic beverages are not permitted at Noble Knight Games.
[ Back to Top ]
---
Noble Knight Games Warehouse Tours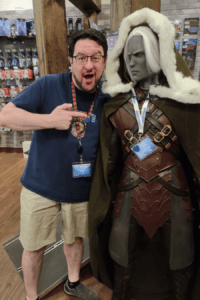 Curious what the dungeons warehouse looks like?
We'll be offering regular guided tours to small groups who want to take a peek behind the curtains.
Our good buddy Drizzt Do'Urden will mark the meeting place inside for tours.
Times and tour info will be posted with Drizzt.
[ Back to Top ]
---
Raffle Prizes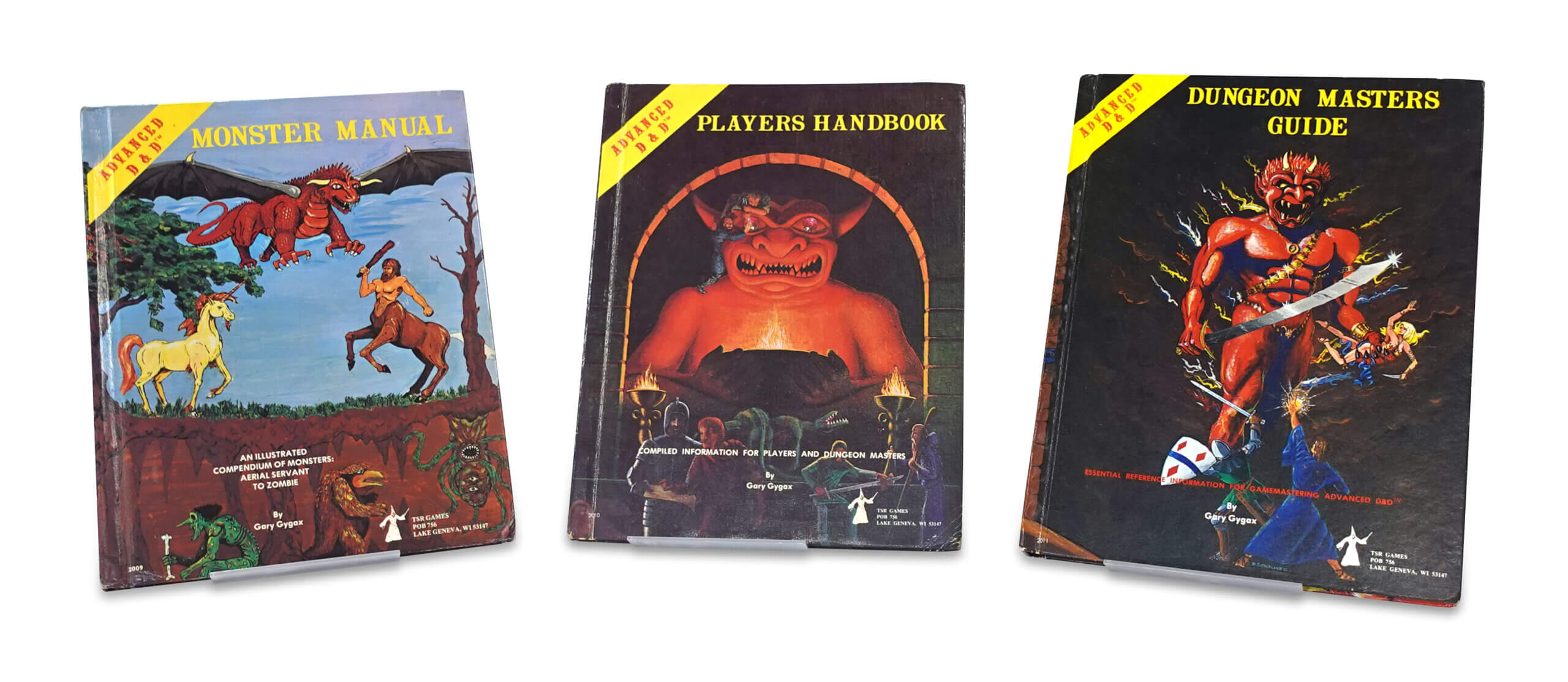 Over $2500 in prizes are up for grabs at this event!
It's a party, so there have to be gifts, right?  Loads of fantastic prizes, ranging from board games to RPGs, miniatures, war games, collectible card games and more can be yours. May the odds be ever in your favor…
How it works
You'll earn Raffle tickets at the event. You may enter these tickets into various prize pools, which will be on display in the storefront. Allocate your tickets to whichever prize pools you want to win. Be sure to write your name and contact information clearly on your raffle entry tickets!
How to obtain tickets
Attend the event – Guests who arrive between 10am-Noon will get extra raffle tickets!
Earn tickets by playing in hosted games and demos.
Earn tickets by making store purchases – 1 ticket per $20 spent.
Roll for more – When you make a qualifying purchase, you'll be offered a giant d20 to roll. Roll high, and score bonus tickets!
Drawing: You do not need to be present at the end of the event to win. Our team will draw, announce, and contact all raffle prize winners in the days following the event. In the event that we are unable to contact a winner (due to illegible phone/email, bounced emails, etc.) after a week of reasonable attempts, we will draw another winner.
Prizes packages include:
Click a package to expand!
Return to Dark Tower (Kickstarter Edition Bundle)
Vintage D&D Book Set

Monster Manual—1st Edition Advanced Dungeons & Dragons
Player's Handbook—1st Edition Advanced Dungeons & Dragons
Dungeon Master's Guide—1st Edition Advanced Dungeons & Dragons
Family Games

Luxantis
Khet: The Laser Game 2.0
Level 20
Letter Jam
Dinosaur Island
You Gotta Be Kitten Me!
More Dude
Get Bit! Deluxe
Dice Throne
Azul
What Do You Meme?
Bears vs. Babies
Board Games

Power Grid
Don't Blink — Doctor Who
Root
Gloomhaven
Lady Death (Sworn Edition)
Lords of Waterdeep
Betrayal at House on the Hill
Dungeons & Dragons: Assault of the Giants
Roleplaying Games

Kraken Dice Beanie Hat
Old School Dice & Accessories t-shirt (2XL)
The Witchborn t-shirt (XL)
RPG Dice Art t-shirt (XL)
Chessex Reversible Battlemat – 1.5″ Squares & Hexes – 23.5″x26″
Dungeons & Dragons Player's Handbook (5th Edition)
Rolled & Told Vol. 1 (5e-Compatible Adventures)
Harengon Limited Edition Paint Kit (Wizards of the Coast)
Hero's Journals 3-Pack – Green (Dungeon Notes)
UltraPro Pad of Perception – Monster Manual Art
Old School Dice & Accessories Dice Tray – Green w/Blue
Corvus Belli Aristeia! Dice Tray – Red
Pathfinder Flip-Mat – Woodlands (Paizo Publishing)
Pathfinder Flip-Mat – Cavernous Lair (Paizo Publishing)
Seven Tooth Goblin Figure & Accessories (Paizo Publishing)
Foldable Terrain Boards
Dragon Dice Bag – Blue & White w/Drawstring
Foam Brain Games' Halfling Mystery Loot RPG Dice Set
Crystal Maggie Poly Dice Set (7) – Blue/Purple w/Astrology Motif
Fantasy Miniatures

A Song of Ice & Fire — Stark Bowmen
A Song of Ice & Fire — Bolton Flayed Men
Vampire Hunter (Reaper Miniatures)
Wild Boar (Wizkids)
Bandits (Wizkids)
El Alamein Railway Scenery Set (Sarissa Precision)
Historical Scale Models

Israeli M-51 Super Sherman Medium Tank (Academy Hobby Model Kits)
Panzerjäger "Jagdtiger" Sd. Kfz. 186 Frühe Produktion (Tamiya)
Historical Wargames & Miniatures

Operational Studies Group t-shirt (Large)
25mm Frontiersmen (6) (RAFM Miniatures)
Black Powder 28mm French Indian War Iroquois Warriors (Warlord Games)
Bolt Action 28mm M1 57mm Anti-Tank Gun (Warlord Games)
Vickers Gun + 3 Crew — Great War Miniatures (North Star Figures)
3″ Stokes Mortar & Crew — Great War Miniatures (North Star Figures)
Russian Mounted Knights — 1/72 scale (Zvezda)
Bolt Action 28mm Blitzkrieg German Infantry (Warlord Games)
28mm Bolt ActionM8 Greyhound US Armored Car (Warlord Games)
Bolt Action 28mm Panzer II Ausf A/B/C German Light Tank (Warlord Games)
SPQR: A Clash of Heroes Starter Set (Warlord Games)
Cruel Seas: WWII Naval Battle Game (Warlord Games)
An Illustrated Encyclopedia of Uniforms of the American War of Independence 1775-1783 hardcover book
Mega Wargames: Big Battles, in Miniature hardcover book
Tape Measure (Warlord Games)
Warhammer 40k / Age of Sigmar

Squig Herd
Timeworn Ruins
Ophidian Archway
Baleful Realmgates
Manufactorum Imperialis
Magic: The Gathering

Dominaria United Legends' Legacy Commander Deck
Dominaria United Collector Booster Pack
Kaldheim Collector Booster Pack
Spindown Dice Set (5)
7 Pro Matte Deck Protector Sleeves packs (50) (UltraPro)

Blue, Green, Lime Green, Orange, Red, White, Black

Celeste Light Twin Playmat (Dragon Shield)
Racan Dark Twin Playmat (Dragon Shield)
Other Collectible Card Games (Pokémon, Dragon Ball Super, etc.)

Pokémon Sword & Shield Fusion Strike Elite Trainer Box
61x35cm Red Prime Playmat (GameGenic)
Pokémon Pikachu V Box (41 cards)
4x 7.375″x5.25″ Holographic Pokémon cards

Pikachu, Rapidash, Cramorant, Eldegoss

Pokémon Organized Play lanyard
Pokémon Go button
Mega Tyranitar pin
Ultra Pro Deck Box – Clear
7 Pro Matte Deck Protector Sleeves packs (50) (UltraPro)

Blue, Green, Bright Pink, Orange, Red, White, Black

Ultra Pro Pokémon Deck Protector Sleeves (50)
3 Promo Packs

Dragon Ball Super, Star Realms, My Little Pony

Pikachu Pokémon Go Promo Card
Cardfight! Vanguard G Parallels Critical Trigger Pack Promo Card
Digimon Cards

1 Special Release Memorial Pack, 1 Dash Pack v.1.0, 2 Dash Packs v.1.5, 4 Great Dash Packs

Dragon Ball Super Cards

1 Revival Pack, 2 Series 5 Super Dash Packs
You can enter as many prize pools as you want, or put all your tickets in one bucket. Choose your own adventure!
[ Back to Top ]
---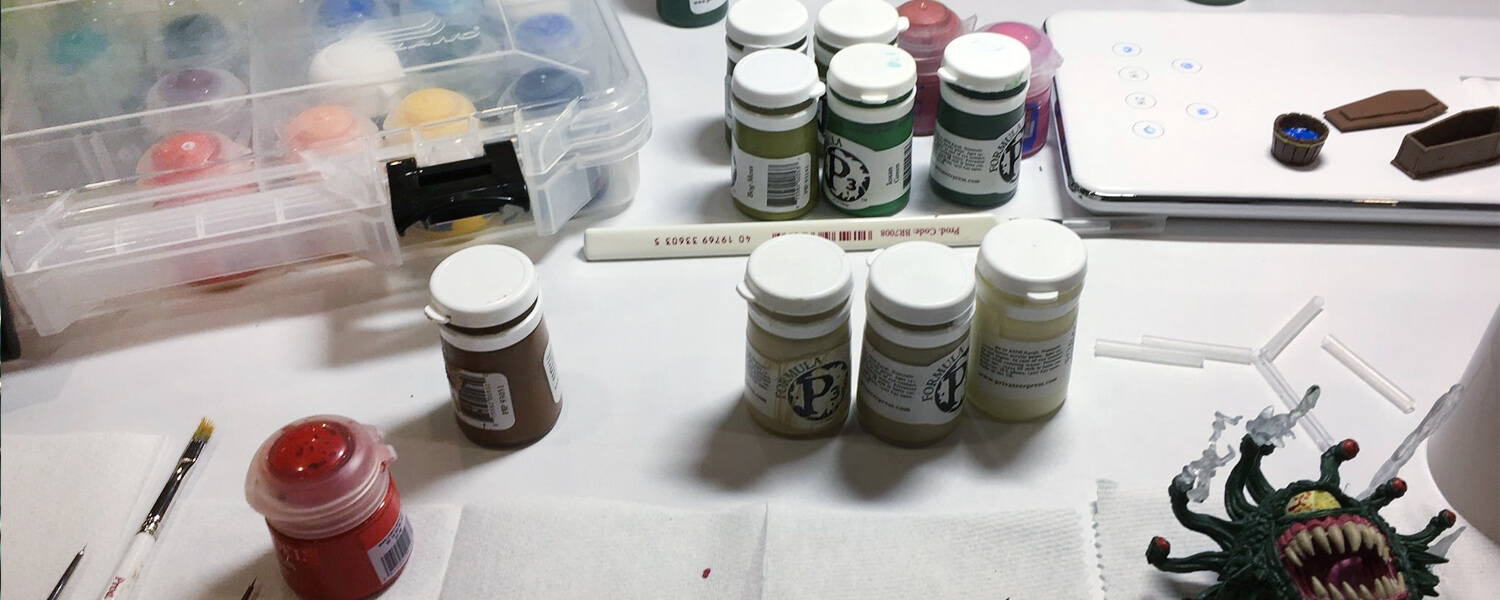 Free Miniature Paint and Take
Try your hand at miniature figure painting, for free! We'll provide miniatures, paints, and everything you need. A big thanks to the Madison Miniature Painters Club who will be on site to teach and lend aid.
Location:  Painting will take place in the Private Room at the back of the gaming hall. Come on in! Paint and Take will be running throughout the event.
[ Back to Top ]
---
We can't wait to celebrate this historic event with all our friends and neighbors. See you on October 8th!
---
Noble Knight History – 25 Years of Gaming
More Noble Knight Games groups & events