Meet Ribz & Rachel
---
If you've ever met a game store employee, you know we are a bunch of nerds. Nerds who love games. Nerds who literally LIVE games. The kind of nerd who would love to tell you about games more than anything else. So when people ask us, "What do you recommend?" we have plenty of suggestions and staff picks for our website collection. (And we're fun at parties.)
But not every game is perfect for every gamer. For every one person a game is perfect for, its not quite right for someone else.  With so much variety in table top games these days, having a game store employee to talk to about your preferences is a great place to start. With a little input from you, our professional nerds can help you find games to try that we think will be a good fit.
Lets be honest, though. We all have our favorites.
Today, we'd like to introduce you to a couple of our team members, find out about their all-time most favorite and most played titles, and why they love them!
Ribz (He/Him) Department: Curators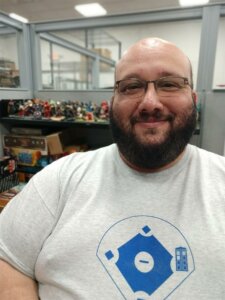 Ribz may be a pseudonym, but it might be more of a nom de guerre. Joining the NKG team early in 2021, Ribz is a dedicated part of our Curator team, valiantly battling the many columns of data behind the out of print and rare games we're known for. There's a lot to know, a lot to discover by research, and a lot of info to share. That's why meticulous data sleuths like Ribz are great to have on our team.
A bit more about this awesome guy in Ribz' own words:
"I am a man of many tastes.  In my free time, I like to play video games on my computer with a group of friends. When I'm not doing that, I like to destroy my friends in board games like Smash Up. Things are good for gamer now-a-days, and I intend on growing my game library more and more. I like pizza, and I am apparently a Hufflepuff. (We probably could have guessed that.) I often spend weekends at a zombie larp called 'Dystopia Rising,' healing friends while sword fighting a zombie to death. I love movies as well;  you may catch me on a weekday watching some of my favorites s like 'Shaun of the Dead,'  'The Greatest Showman,' or my all time favorite 'The Blues Brothers.'"
Ribz' Staff Picks include…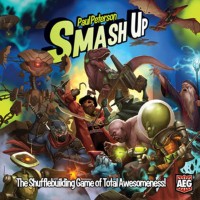 "The reason I love this game is because with combination of two different faction and tons of expansions, you will never play the same game twice.  The game makes you take 2 decks, smash them together, and see if you can make the strategy work. Something about taking a deck of dinosaurs and a deck of Spartans, and fighting in a ninja dojo against a deck of zombies and ponies, really brings out a weird side of the game. Works well as a 2 player or up to 4 player game."
"Several versions and expansions exist for the Legendary Encounters Alien Deck Building Game by Upper Deck Entertainment. But I love this Aliens edition the best. It is a great action-packed deck builder that makes you work with your teammates. You to try and live through 1 of 4 Aliens movies, and see if you can make it out after a fight with the big bad. The choices you make each turn may cause you to loose the game. Should I heal a friend, or use that same card in a different way to fight the alien that is an active threat to me now? I play differently with multiple decks of beloved characters from the Alien franchise. This game plays great alone, but feels best with up to 5 players."
---
Rachel T. (She/Her) Department: Curators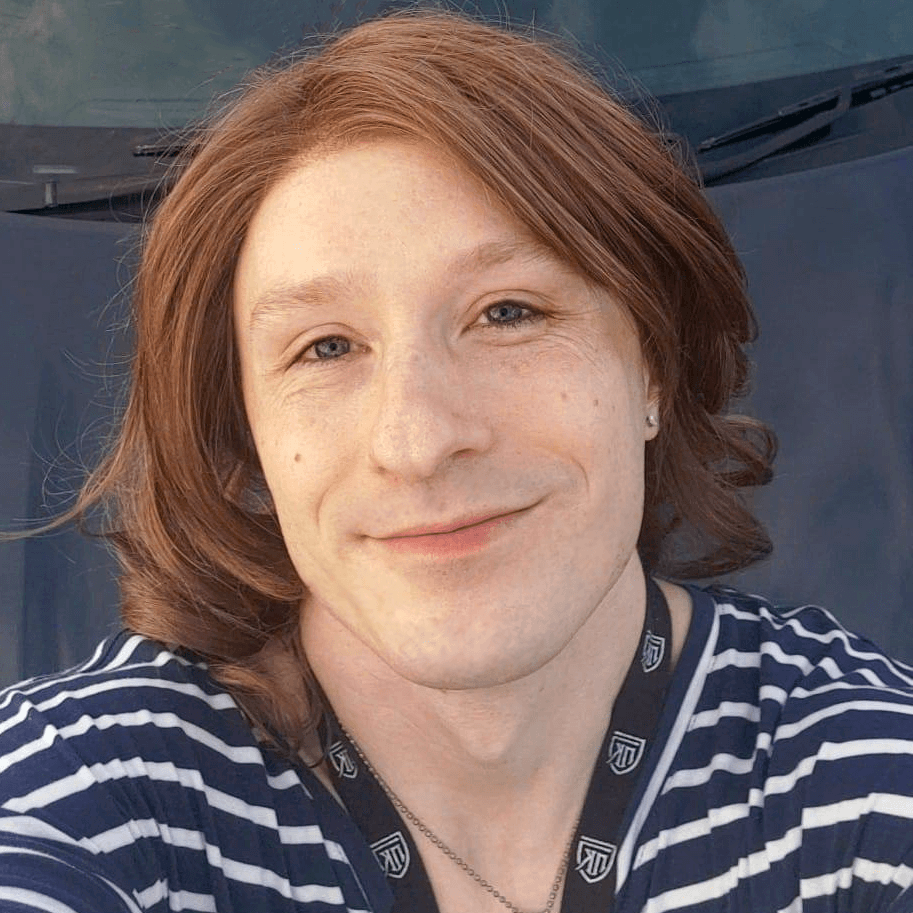 Rachel is a person with many hats! She started way back in 2014, when we were still in Janesville. One of our most knowledgeable experts, she specializes in identifying pre-owned gaming minis as one of our Miniatures Curators. Rachel also holds down the fort when it comes to creating pre-orders, and performs a number of other varied office and administrative tasks to boot.
What's Rachel's gaming history like?
"I initially wasn't really into any of this stuff until the year I started here. I knew nothing about D&D, mini games, board or card games. Nothing. I had purchased a 2014 deck builder's toolkit for Magic the Gathering, and decided to start collecting the cards. Eventually a friend of mine taught me to actually play magic, and took me to Noble Knight Games for cards. I decided then and there that I wanted to work here. The rest is history!"
Rachel's Staff Picks include…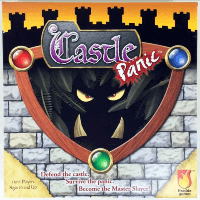 "Castle Panic is my favorite game to play with my wife. WE STILL HAVEN'T WON! It is such a fun and challenging game. It's cooperative, but you have your own hand of cards and actions to perform. We have gotten very close to winning many times, but there is always that one Orc or ill-aimed boulder to ruin our plans."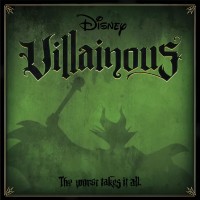 "We also love to play Villainous. The base game is fairly simple to understand. You play as a Disney villain, pitting your deck of cards against the so-called 'heroes' in an attempt to reach your personal goal as the bad guy of the story. However, things do get a little more complex with the addition of expansion villains, each with different goals and interactions with the other villains. We actually own every single Villainous product so far, and it is so much fun because we still haven't had the same match twice!"
This seems to be a popular one among our staff, Sam picked this game as well. Great minds think alike.
We hope you've enjoyed meeting Rachel, Ribz, and some of their favorite games!  Visit our Staff Picks Collection to see these and more hand selected favorites for sale.