Halloween Themed Games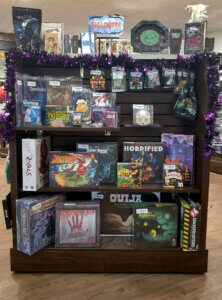 One of the perks of my job is curating the monthly "seasonal" section, where we highlight various games and accessories related to holidays and special events year-round.  We've celebrated everything from Black History Month in February to Pride month in June; from autumn festivals in November to wintry holidays in December.
In October, the section is dedicated to Halloween – and with all the creepy, horrifying, and haunting content in the games industry, it's hard to pare down our options to just three shelves!
Check out some of the highlights of this year's curated, Halloween themed games below!
---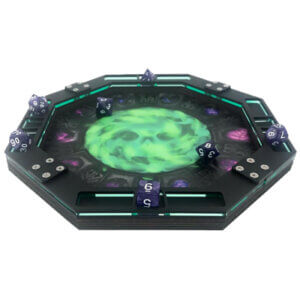 10″ x10″ Vortex Skull dice tray w/Vegan Leather
C4 Labs makes a lot of fabulous and unique laser-cut dice trays, towers, and other accessories.  We love this particular dice tray, but you can check out the full line of C4 products, too!
---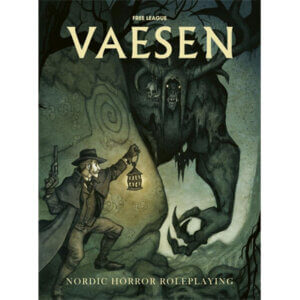 Vaesen – Nordic Horror Roleplaying
Vaesen – Nordic Horror Roleplaying is a brand new RPG line from Free League Publishing. Written by award-winning author Nils Hintze (Tales From the Loop RPG) and based on the work of Swedish illustrator and author Johan Egerkrans, Vaesen presents a dark Gothic setting steeped in Nordic folklore and old myths of Scandinavia. The game mechanics use an adapted version of the award-winning Year Zero Engine.
---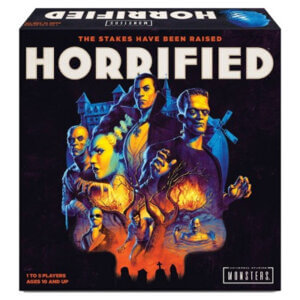 Horrified is a cooperative board game in which these iconic monsters are coming for you. Work together with your fellow heroes to defend the town against the onslaught of Frankenstein, Dracula, the Bride of Frankenstein, the Wolfman, the Mummy, the Invisible Man and the Creature from the Black Lagoon!
Horrified's innovative game play is easy-to-learn and has varying levels of difficulty. The unique monsters require different strategies and tactics to be defeated. This creates a different experience each time you play!
---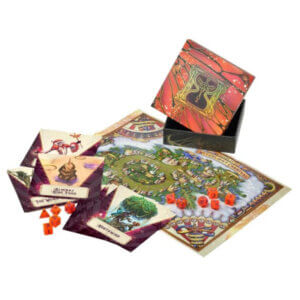 The perfect accessory for your Wild Beyond the Witchlight D&D adventure, this lovely dice set comes in a felt-lined storage box that doubles as a pair of dice trays, and also includes maps and reference cards for your journey into the Feywild!
---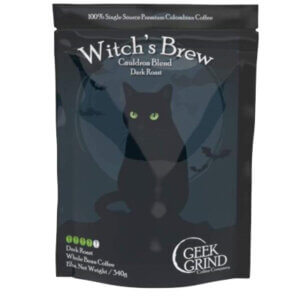 Witch's Brew Coffee – Cauldron Blend (Limited Edition)
Geek Grind Coffee Company makes a delightful line of custom coffee blends, and this dark roast, whole bean coffee is perfect for starting off your morning right – or for helping you game late into the evening!
---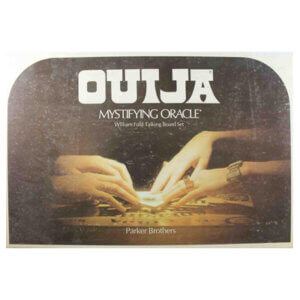 Look, we have a lot of Ouija boards.  But I picked this one because I think it's the most likely to be haunted.  I'm not saying it is possessed by the spirit of an animated doll that perished in a house fire. I am saying that if it were, I wouldn't be shocked—that's all.
---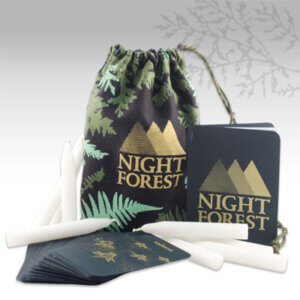 Night Forest is a game of shared storytelling that you play outdoors at night with candles. You and your friends play memories on a journey of self-discovery, forming new connections with each encounter.
---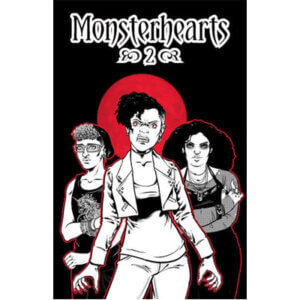 This tabletop role-playing game lets you and your friends create stories about sexy monsters, teenage angst, personal horror, and secret love triangles. When you play, you explore the terror and confusion of having a body that is changing without your permission.
---
To see more curated seasonal content, stop by our Brick & Mortar store!
---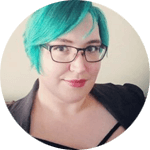 Author: Sam Press
Sam is one of our friendly and knowledgeable brick-and-mortar store staff! You'll find this experienced gamemaster and RPGer helping customers to discover their next favorite game! Sam is also the curator of our seasonal game selection and knows just how to get you into the spirit of whatever season it happens to be!