Meet Sam & Tom
---
If you've ever met a game store employee, you know we are a bunch of nerds. Nerds who love games. Nerds who literally LIVE games. The kind of nerd who would love to tell you about games more than anything else. So when people ask us, "What do you recommend?" we have plenty of suggestions and staff picks for our website collection. (And we're fun at parties.)
But not every game is perfect for every gamer. For every one person a game is perfect for, its not quite right for someone else.  With so much variety in table top games these days, having a game store employee to talk to about your preferences is a great place to start. With a little input from you, our professional nerds can help you find games to try that we think will be a good fit.
Lets be honest, though. We all have our favorites.
Today, we'd like to introduce you to a couple of our team members, find out about their all-time most favorite and most played titles, and why they love them!
Sam P.  (She/her)  Department: Storefront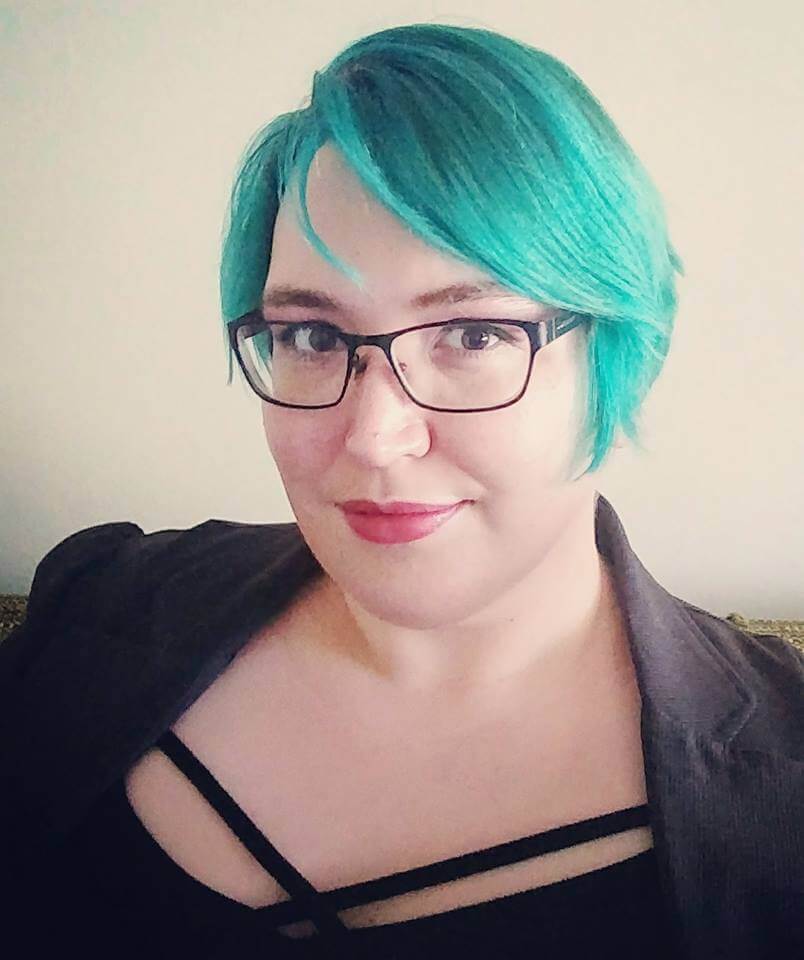 Sam has been a great member of our storefront team since 2019. She joined us very shortly after our move to the Madison area in the second half of 2018.  If you've browsed our store before, you're sure to have met Sam at some point. Her stylish garb and impeccable, constantly flawless makeup are hard to miss. (If we sound jealous, that's because we are.) Or, at least you've seen the Seasonal Games display, and we have Sam to thank for curating that monthly rotating display! Sam has also been a liaison for one of our larger organized play groups, the Madison Traditional Gamers, who pack our Gaming Hall with varied RPG games weekly. Sam is an accomplished Game Master and RPG player, and is handy with tons of board game and RPG suggestions.
Sam's Staff Picks include…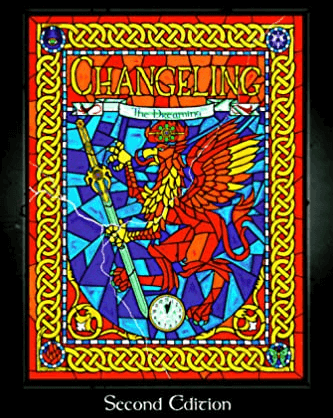 Changeling: the Dreaming (2nd Ed.)
"My favorite game from the World of Darkness (old or new) line, this game allows you to act out as fae souls in human bodies.
With a rich mythology suitable for political campaigns and wacky hijinks-filled one shots alike, I've returned to this game repeatedly over decades, as both a player and a game master."
"A beautifully-designed, light game with a lovely theme (travelling to different planets via rocket ships to fulfill objectives) and a solid solo-player option."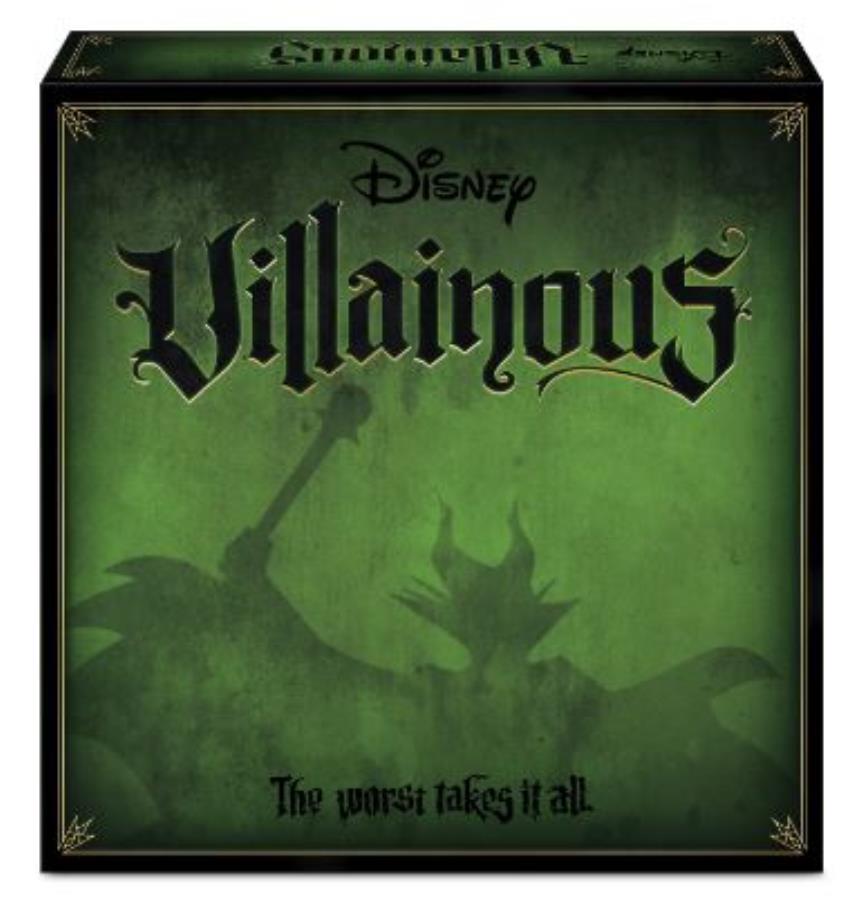 Disney's Villainous
"A really great asymmetric worker-placement game with stunning components and the ability to accommodate up to 6 players out of the core box.  Great for getting into character as your fave Disney baddie, with several expansions available."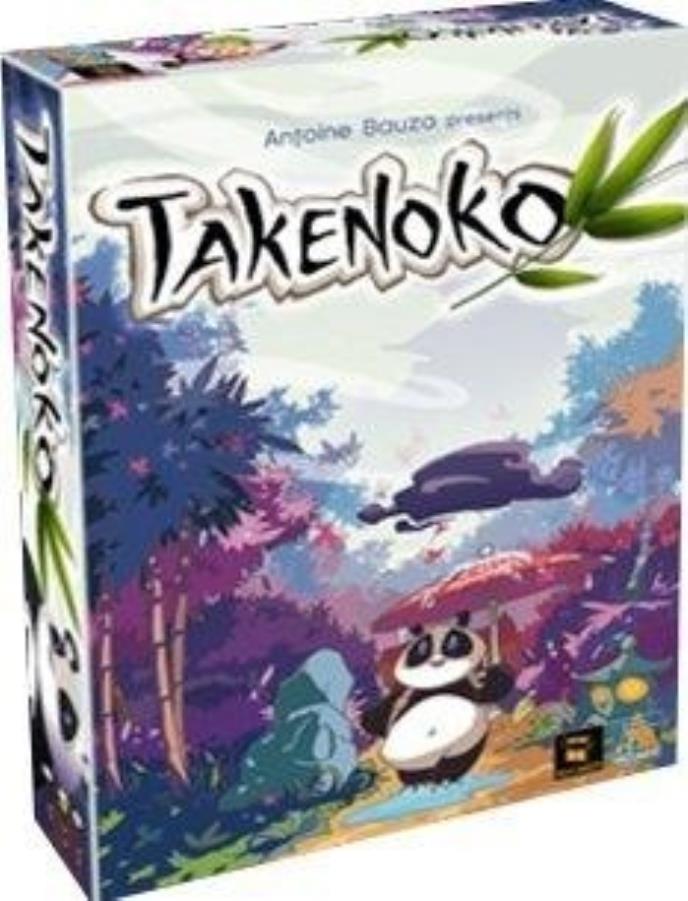 Takenoko
"This is one of my favorite 'mixed group' games, good for board game experts and casual players alike.  Sharing the board/components can keep you on your toes, but there's no direct conflict, and the art/pieces are terrifically charming."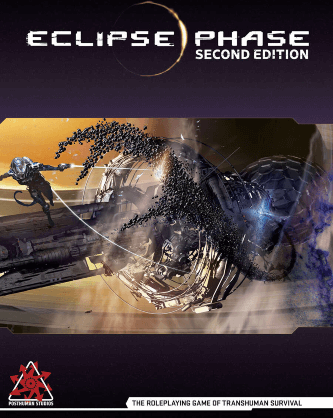 Eclipse Phase (2nd Ed.)
"Described by the published as 'post-apocalyptic game of transhuman horror,' I often explain this game as 'Altered Carbon meets The Expanse, with a dash of the Matrix.'  Earth has become inimical to human life, thanks to God-tier AIs conquering the planet. Technology has advanced as humanity has colonized the solar system, enabling people to upgrade and swap out their bodies at will (access to resources permitting, naturally)."
---
Tom H.  (He/Him)   Department: Cataloging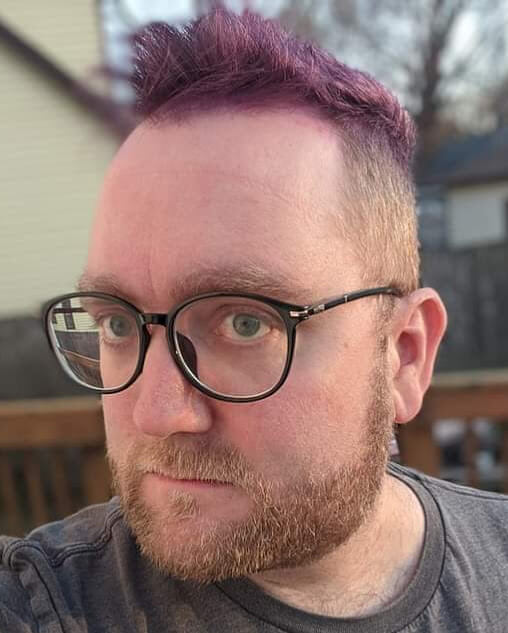 Tom's mission in life seems to be to crack us up, and he does a great job of it. When he's not doing that, you can find Tom diligently pricing and entering details for thousands of items into our website database. Tom works primarily with new release board games and RPGs, so his handiwork is all over our New Releases Collection.
With his sense of humor, affable demeanor, and clever wit, Tom has been a wonderful addition to our office team since early 2020. And when he goes home, Tom loves to play games, of course! So what does he play? Well…
Tom's Staff Picks include…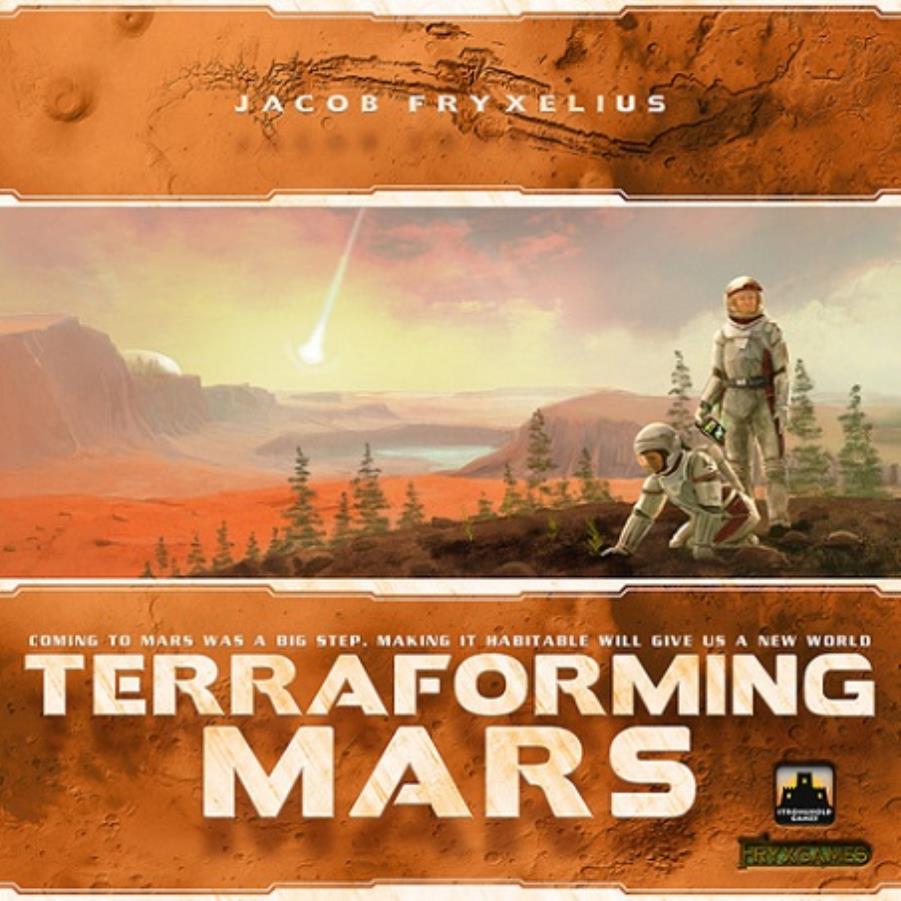 Terraforming Mars
"Engine building mechanics with flexible strategy. Also I'm an Areophile and all around space nut. Finally, I love this because it was based on the Mars Trilogy by Kim Stanley Robinson, which are among my favorite sci-fi novels of all time."
Star Trek CCG  (Decipher)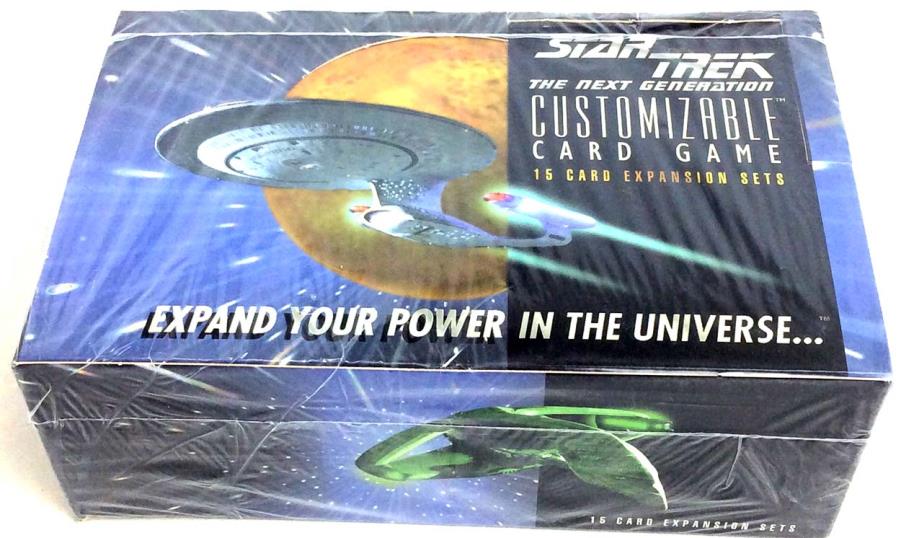 "Probably the game that most evokes the "feel" of a Star Trek episode. While first edition is sadly long out of print, there is a robust community that continues to play and release virtual sets online (https://www.trekcc.org/). This is the only CCG to hold my attention."
A note from Noble Knight Games – Luckily, we are a place where you can find out of print games! Make use of our Want List tool to keep an eye out for those sweet sweet out of print CCG boxes and packs, you never know when one will make its way into our hands.
Arkham Horror – The Card Game (LCG)
"A perfect fusion of deckbuilding and light RPG storytelling. All the fun and tentacles of the Lovecraft mythos, but without all the racism. Some interesting mechanics, a really cool XP/Upgrade system, and the card art is superb."
A note from Noble Knight Games – A Living Card Game (LCG) differs from a Collectible Card Game (CCG) like Magic the gathering, in that the cards are not limited release and not 'blind' packs. Where a CCG often has rare cards to chase after, and prices driven by the market price and rarity of these cards, with a Living Card Game you know exactly what you will get in an expansion pack. They release new sets and expansions just like a CCG, but generally continue to re-print these cards as sets.  This makes LCG expansions more predictable, reliable, and with lower prices and none of the blind-buying burnout of buying several packs hoping for that one card without which you aren't able to be competitive.
Other examples of Living Card Games include Android – Netrunner, Lord of the Rings LCG, Ashes – Rise of the Phoenixborn, and Legend of the Five Rings.
We hope you've enjoyed meeting Sam, Tom, and some of their favorite games!  Visit our Staff Picks Collection to see these and more hand selected favorites for sale.