Wisconsin Fantasy Maps
Custom fantasy maps of our area inspired by RPGs
---
When we stumbled across Reddit user u/Euronexa's gallery of real-world locations transformed into fantasy RPG maps, we were stunned to see a lovely image of Wisconsin among the depictions of kingdom far and wide. Behold!
Wisconsin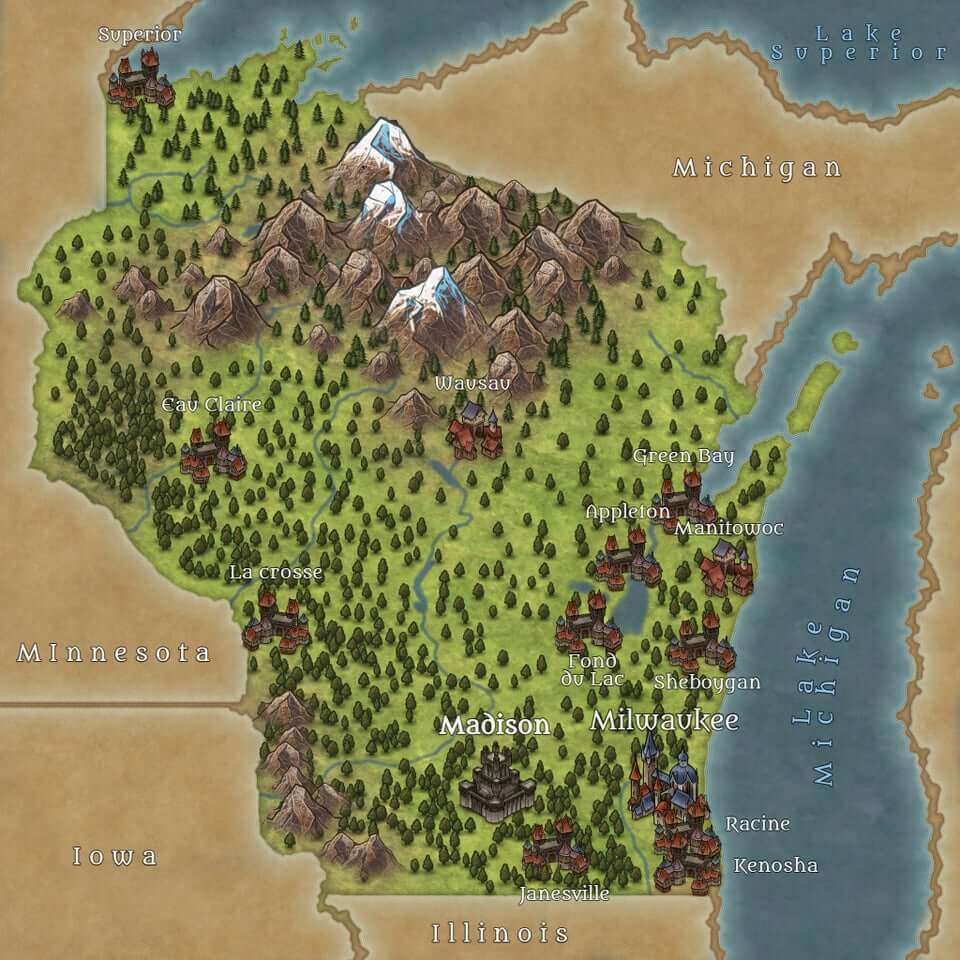 We were so thrilled with it, we reached out to see if they'd be interested in crafting a map of our Madison area home turf. And they did not disappoint!
Madison, WI region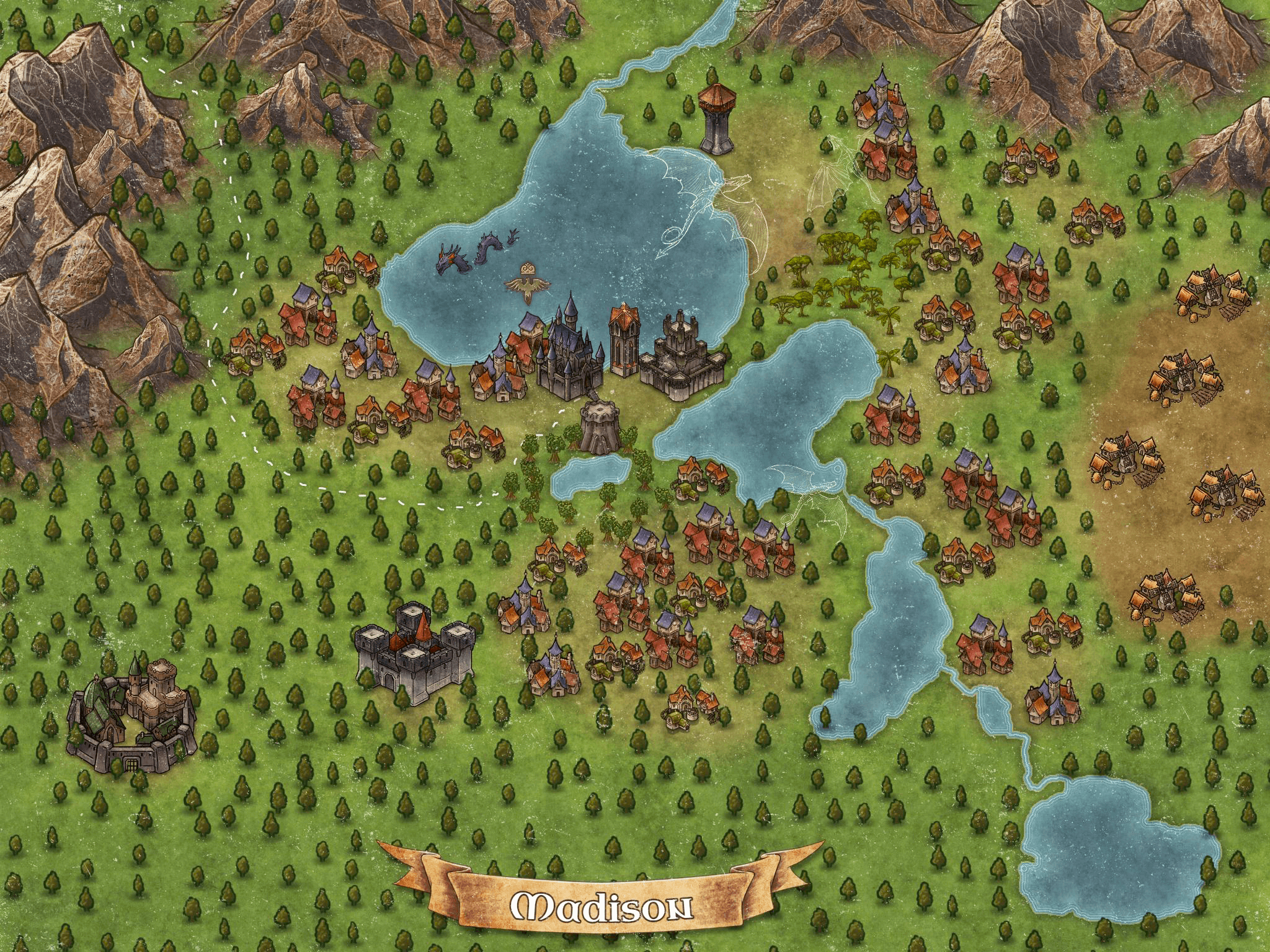 A few key points of interest on this map include
Our castle in Fitchburg
The capital building on the isthmus
University of Wisconsin Madison
Dragons circling the Dane County Airport tower
Sea monsters in Lake Mendota
Veteran's Memorial Coliseum and Aliant Energy Center (Home of GameHole Con)
An Eagle guild emblem above the Eagle Heights area
The UW Arboretum
Verona's Epic Systems campus
And more!
We'll supply a labeled version of this map soon for your enjoyment. Plans for this Madison map include displaying it in our shop, and creating custom flyers for convention guests and other regional visitors to make the journey to our castle.  We might even make use of it for a custom RPG adventure… Keep your eyes peeled!
Visit Euronexa's gallery and follow them on Reddit to see more from this friend of our store.