Gamehole Con 2021
The largest tabletop gaming convention in the upper Midwest
---
Our first physical convention back after the long break! This one is near and dear to us, literally and figuratively. Located just a few minutes drive from our shop, the annual Gamehole Con convention takes place at the Alliant Energy Center in Madison, WI.  We've been exhibiting at (and sponsoring) this convention for years, so we're extra excited for the return of this fantastic and expansive gaming event.
When
Thursday October 21 through Sunday October 24, 2021.
Where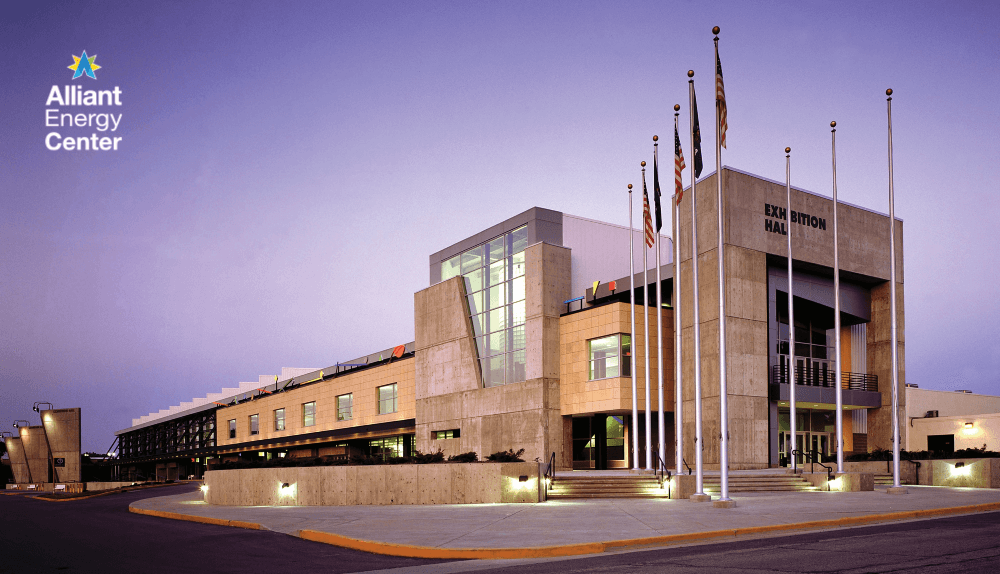 The Alliant Energy Center Exhibition Hall in Madison, WI. (Only 7 miles away from our castle!)
The venue itself is one of the region's truly premier convention facilities. The Clarion hotel is attached to the Alliant Energy Center via a heated walkway, and several others including The Madison Sheraton and Holiday Inn Express are less than one block away.
Our home here in the Madison area boasts an active, vibrant, and inclusive gaming community. Its a great locale full of activities, restaurants, concerts, natural beauty, and joie de vivre. Bonus, it's usually not too cold yet in October. Perfect weather for costumes! Given Wisconsin's long and storied history with table top games, its a natural choice for a location to gather fun-loving and friendly folks with a love of games.
What is Gamehole Con?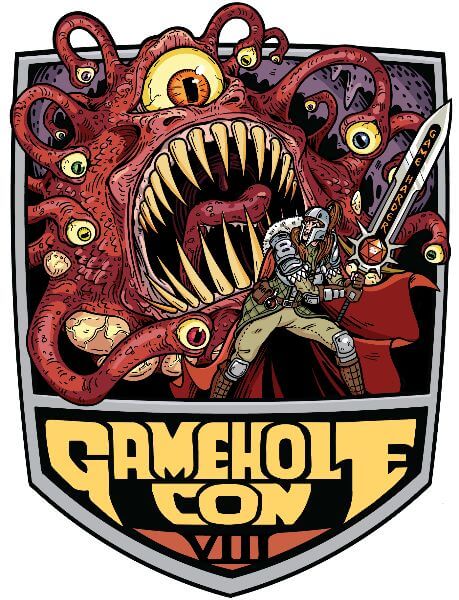 Gamehole Con is all about tabletop gaming and all the fun that goes with it. The convention features role-playing games, board games, fantasy and historical miniature gaming. Gamehole Con is for the fantasy and adventure tabletop gaming enthusiast.
This convention features some of the best guests in the industry, an unbelievable Dealer Hall, Game Demo Row, and of course, lots and lots of gaming! If you are a tabletop gaming fan, you don't want to miss this convention.
What's with that name?
You know how some people have a Man Cave, She-shed, or Me-Space?  Well, this convention prefers to have a Game Hole. (Get your minds out of the gutter! Or don't.) Its a space dedicated to gaming, where only gamers and nerds can be found. Its a safe environment in which to express your love of all things gaming, fantasy, sci-fi, adventure, and the pop culture icons that bring it all together.
Games & More
You can bet your pirate booty there will be loads of games, panels, shows, contests, and events. From D&D and other role playing games to miniature combat games, war games, board games, party games, kids games, True Dungeon adventures, and more, boatloads of games and demos will be available. Some require registration, others are walk up and play. You can also submit an event, and run your own game for attendees!
Noble Knight Games will also be sponsoring and running some games, stay tuned for details there.
This convention always takes place near Halloween, so both Halloween and other fantasy/scifi/gaming costumes are always welcomed and even encouraged. We haven't seen a confirmation of this event just yet, but there's usually a costume contest, so get your game gear on and come dressed to impress judges.
Our booth

Come and say hi to NKG staff! We'll be at a front corner double booth in the main vendor hall, nice and easy to find.  Our booth will have new and vintage games for sale, plus gaming essentials and goodies like dice, miniatures, RPG books, and more. Free bonus goodies will be handed out, coupons for our store provided, and a kiosk available for browsing our full inventory. With the main shop just a few miles down the road, its a hop skip and a jump to pick up anything you need! We will be restocking our booth daily to keep the selection fresh.
Here's a little peek at what our NKG Gamehole Con Booth looked like in 2019.
This year's exclusives
One of the things yearly guests at Gamehole Con look forward to is the annual exclusive plushie mascot!
This year's is an adorable Blink Dog. Or, Blink Puppy as our staff have been calling it. Gamehole was kind enough to give us a preview sample of this little guy.
Another con perk, each year GHC commissions an original art piece for the show. This year, its friend of our store Charles Urbach, who many of you may have met at GHC or one of our in-house events prior to the pandemic. His stunning and vibrant fantasy art has been featured in many games, including Magic the Gathering, and adorns many of our offices.
Here's a sneak peek at the line drawing for this year's convention exclusive art. It's going to be AMAZING.
Attend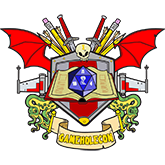 All badge types, including day badges, 4-day badges, VIG badges, and Patron badges go on sale at noon, July 1st. There is a very limited quantity of VIG and Patron badges available, and these will almost certainly sell out very shortly after registration opens. Register and buy a Badge
Kids are welcomed! Children 8 and under can enjoy free admission to the convention if they are accompanied by a badge owning adult. However, kids 8 and under are still required to buy individual game tickets (where relevant) if they wish to participate in games. For more information, visit the GHC Attendance Policies
Note from GHC – At this time, Covid-19 Vaccination is required for all attendees of age 12 and older. By October, the hope is that this requirement and showing proof of vaccination may no longer be necessary. But for the time being, please assume that proof of vaccination will be mandatory. 
Volunteer
Gamehole Con is seeking volunteers! With the rapid growth combined with a skipped year with only virtual events, there is plenty to do. But many hands make light work. Volunteers will have the option of earning some if not all of their volunteer badge reimbursement time in the days leading up to the Con itself, by helping set up for the show, keep it running smoothly, and/or breaking it down at the end. This means more money stays in your pocket for having fun at the con!
Find out more about the compensation levels and various places where volunteers are most needed by visiting the GHC Volunteer Page.
Virtual Gamehole Con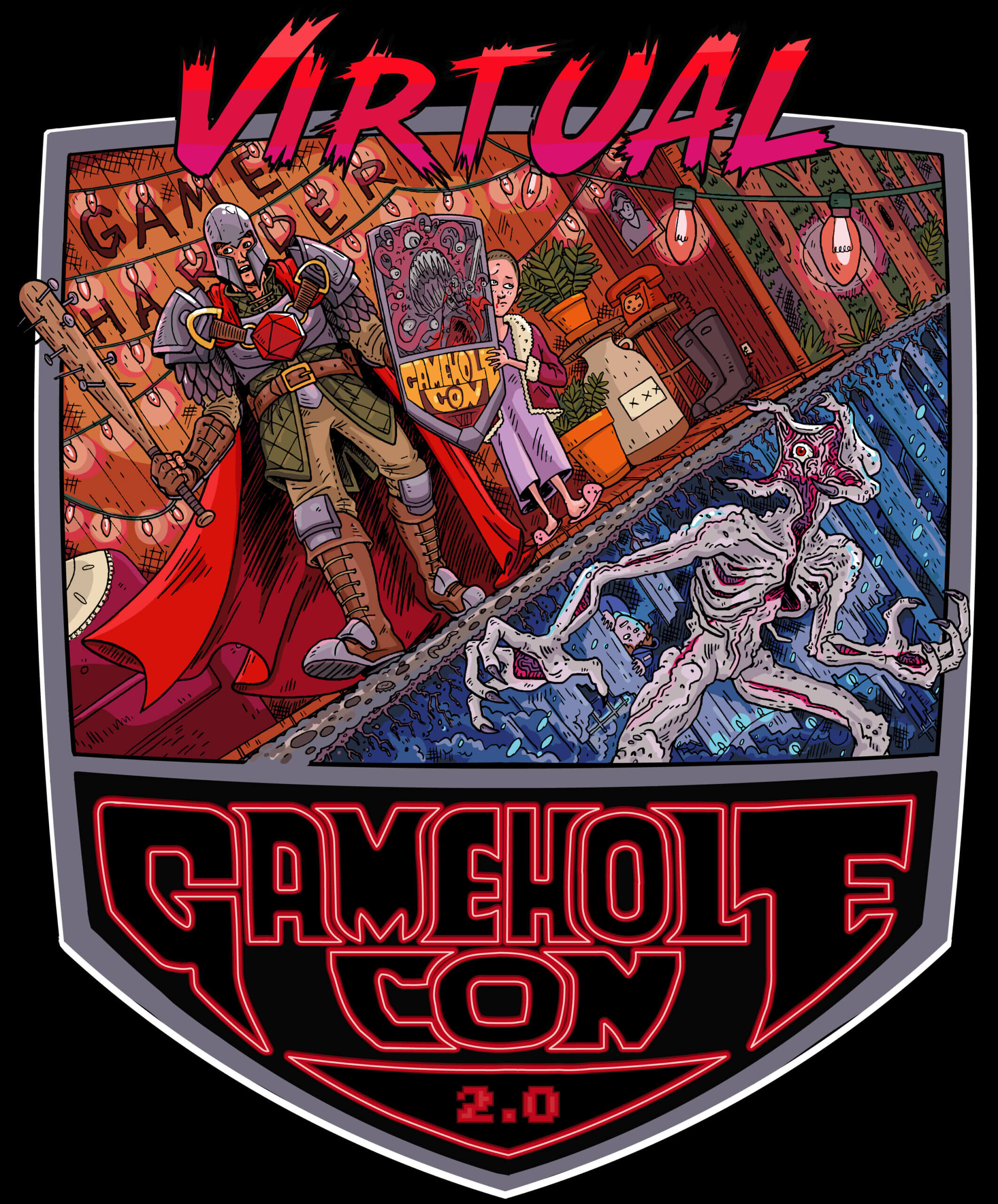 For those unable to attend the physical convention, there will be plenty of games running online as well! After the events of 2020 required a move to online games only, Gamehole Con jumped into action to prepare a virtual extravaganza. This year, Virtual Gameholecon 2.0 is back again with loads of online hosted games, online store and more.
Bonus for running a game: Everyone who submits at least one virtual game that gets approved and added to the virtual games lineup will receive a free Virtual Gameholecon badge.
Registration and tickets for the Virtual GHC also go on sale July 1. More details coming soon!
Stay informed
We'll be sure to keep you posted here and on our social medias about all the fun taking place at Gamehole Con this year.
You can also join the GHC Discord Channel
Join the Gamehole Con Facebook Group
and of course, watch for updates at www.gameholecon.com