What's Trekking Through History About?
From the team that brought you Trekking the National Parks… Humanity has discovered how to travel through time and visit the past! In Trekking Through History—from Underdog Games—you and your friends will go on a 3-day tour of history for the chance to see everything you've ever wanted!
During your journey, you'll score points in multiple ways, including collecting experience tokens and visiting events in chronological order. You'll do this on a beautiful and colorful neoprene playmat.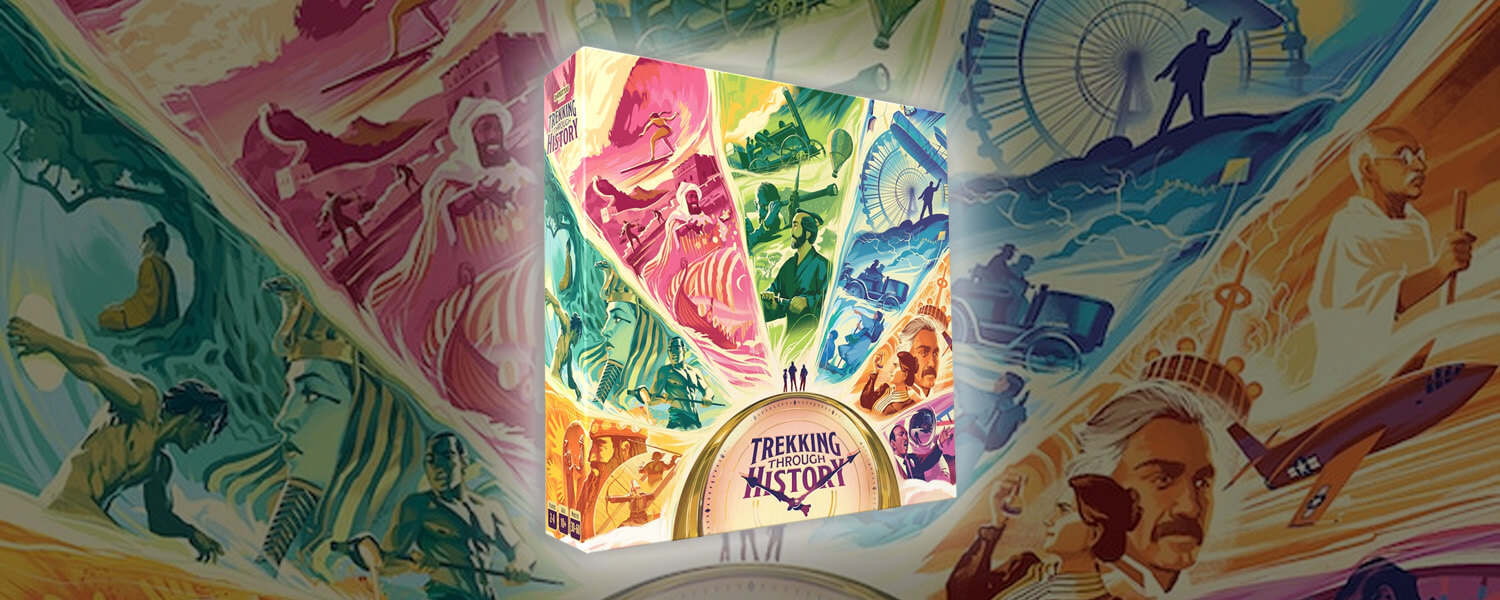 Players: 2-4
Play Time: 30-60 min

Ages 10+
Complexity: 3/10
---
Race Against Time
The clock is ticking! With 12 hours each day to explore and three days total, it's anyone's game until the end. Follow your itinerary to visit history's most wonderful events, and rub elbows with fascinating people from many times and places. With 24 unique itineraries to choose from, you'll always have a new challenge to pursue.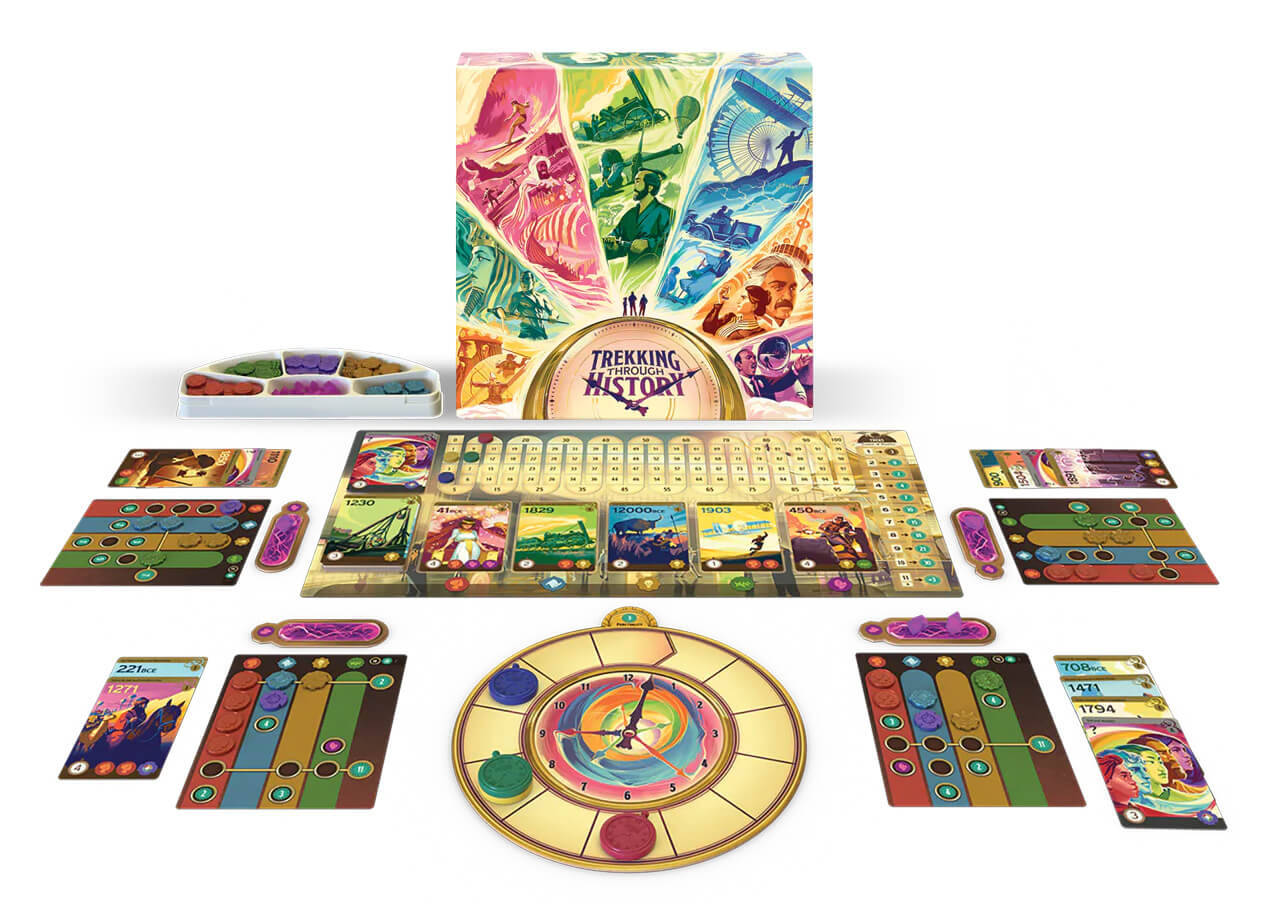 ---
For Families And Gamers
Trekking Through History was designed with both families and gamers in mind. Families will find it accessible enough to play with their youngest, but there is enough subtle strategy and to keep gamers coming back for more.
---
Components
1 Neoprene mat
108 History cards
12 Ancestor cards
1 Clock
4 Pocket watches
4 Scoring markers
80 Experience tokens

20 Wild
18 Person
16 Event
14 Innovation
12 Progress

16 Time crystals
4 Crystal tanks
24 Itineraries
1 Rulebook
4 Reference cards
Pick up a copy of Trekking Through History today!
---
[ Read: Nature Games: Best National Parks Games ]
[ Browse all of Underdog Games' Products ]