The Mini
Made by Wizkids, our latest competition is a Chimera Miniature Painting Contest!
This miniature is available in the shop and online store in two different options:  The Chimera miniature alone, or in a Paint Night Kit. The kits contain everything you need, including the miniature, Vallejo paints, painting guide, even the brush! These Paint Night kits are a superb way to try mini painting for the first time, or getting your friends and family to paint with you. (They also make terrific gifts.)
What is a Chimera?
The Chimera appears in classical Greek mythology, and has made its way into a multitude of fantasy settings. Historically, this fearsome creature was a fire breathing hybrid beast with parts of various creatures. Mostly a lioness, she also sported the head of a goat growing from her back, and the tail of a serpent. In the Greek mythos, she was ultimately slain by the hero Bellerophon, with the aid of the winged horse, Pegasus.
Over time, Chimera has become a term used to denote any entity that is a combination of more than one creature. However they are still commonly depicted as displaying predominantly the body of a lion, with the heads of a lion, dragon, and goat, and sometimes wings on its back or a serpentine tail.
Paint & Participate!
All painters of all skill levels are welcomed to enter this "Paint Night" contest. Even if it's your first time, grab a kit, use the QR code on the box for a tutorial, or drop by Mini Painting Day to learn the ropes. You'll do great! Or maybe you're already a well practiced painter. Well, show it off! We love seeing what you do.
Don't want to paint? You can still be a part of this contest, by voting for your favorite entry during the public voting time. Which one do you enjoy the most? The winner will be crowned Crowd Favorite of the competition! See the timeline below for more details on when to vote at the store.
Categories
There are more ways to win in the Chimera miniature painting contest than heads on the monster!
All submissions are eligible for "Crowd Favorite," and this can be awarded to a submission that has already won one of the other categories. Anyone who doesn't win in any of the standard categories is eligible for the "Better To Be Lucky" category!
Our judges score entries on: Color Use, Clean Lines, Highlighting/Shading, Originality, Basing, and Overall Look. Then, they also choose a Most Creative pick from among the highest scoring Originality pieces.
1  First Place
Prize: $40 Store Credit
2  Second Place
Prize: $25 Store Credit
3  Most Creative
This category rewards your innovation and creativity! Expect the unexpected…
Prize: $5 Store Credit, Grass & Foliage basing supplies, and a promo "Strahd" from WizKids
4  Crowd Favorite
Our judges get out of the way and let the masses choose their favorite! Everyone who visits our brick-and-mortar store during the voting period can look at the display full of submissions and vote for the one that they like the most. Whichever mini receives the most votes is the winner!
Prize: $5 Store Credit, Armored Orc Set miniatures by Privateer Press, and promo "Strahd" from WizKids
5  Better To Be Lucky…
This is a winner chosen at random from all submissions who haven't won in any other categories. Lucky, eh?
Prize: Undead Reaper minis: Mummy Captain,  Mummy Consort, and 12x Undead Pirates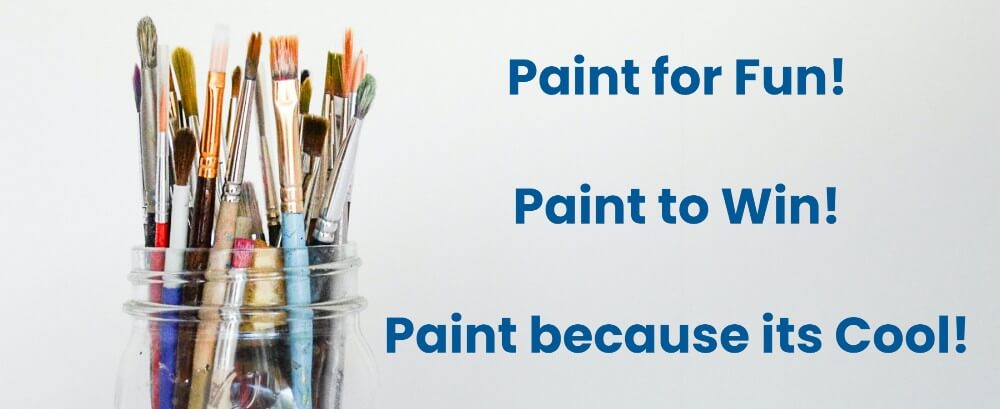 ---
The Timeline
These are the important dates/times to know for the Chimera miniature painting contest.
1  Submission Deadline
Drop off your mini at our brick-and-mortar store by closing time on Wednesday June 1, 2022.  The minis will be displayed in-store for viewing and voting before we open the next day!
2  The Voting Dates
Voting begins Tuesday June 2nd. Voting ends Thursday June 16th. Come in to the store during this time to gaze upon the glorious submissions and to cast your vote for "Crowd Favorite!"
3  Winners Announced
On Friday June 17th, we will tally the votes. We will then announce the winners in an article here on the Gaming Hall website, as well as on social media platforms! (Note, this announcement may take place later in the evening on the 17th, or on Saturday the 18th.)  Miniatures will remain on display for the week following this announcement, in order to show off the winners!
4  Pick Up Your Mini
As of Saturday June 25th, all miniatures will be out of the display and ready for pickup by their painters. Noble Knight Games will hold them safely in the office for you to pick up whenever you're able.
---
Paint Day
Did you know that Noble Knight Games hosts a FREE Miniature Painting Day with the Madison Miniature Painters every month? All are welcome to this family friendly paint-and-take. Paint our freebies with supplied paints and tools, or bring your own project and supplies and show off your work in progress.
It's a great day to try painting for the first time, paint your entry for the contest, (or anything you like!)  and learn from other area miniature painters, or teach them a trick or two! Or, just come hang out and chat with others who love the hobby.
When: First Saturday of each month at 1:00.  Including May 7 and June 4.
We hope to see you there, and don't forget to submit your entries to the contest!
---