Publisher Spotlight: Red Sash Games
The Battle of the Bulge has inspired legions of wargames, but there are many lesser-known conflicts in European history that have shaped the world we know today. One wargame publisher has made it his mission to bring these less familiar—yet pivotal—conflicts to the tabletop.
Red Sash Games, captained by designer and publisher Ian Weir, has been publishing historical tabletop wargames since 2004. The company slogan is "Reliving the Wars of Religion, Reason, and Revolution." According to Weir, the breadth and depth of this topic ensures a lifetime's worth of game ideas.

In the past 18 years, Red Sash Games has published 23 games, expansions, and modules focusing on European wars of the late 17th to the early 19th Centuries. This includes the Lace Wars series, which focuses on the struggle between rival monarchies for control of the textile industries of the Low Countries, Central Germany, and the Po Valley in the 17th and 18th Centuries.
Recent Releases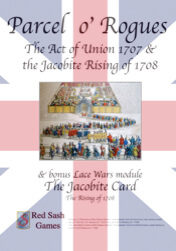 The 15th and newest game in the Lace Wars series is Parcel o' Rogues, a 2-4 player game that covers the political struggle to pass the Act of Union of 1707 which brought England and Scotland under a single government. Although part of the Lace Wars series, Parcel o' Rogues is a stand-alone game and previous experience with the Lace Wars series is not required. It can also serve as an expansion module for the first game in the series, Charlie's Year.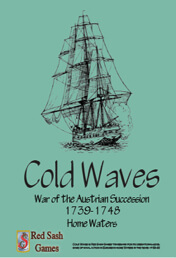 Weir has also published four games in the Sea Lords series, focusing on naval warfare in the 18th Century. The newest game in the series is Cold Waves: The Atlantic & North Sea 1739-1748, which places two players in charge of British or Bourbon fleets vying for control over the European Atlantic coasts, the English Channel, and the North Sea.
To date, Red Sash games have covered the entire War of the Austrian Succession (plus side-wars in the Baltic, Balkans, and Russia), the Nine Years War (1688-1697) and the Jacobite Wars.
---
Meet Ian Weir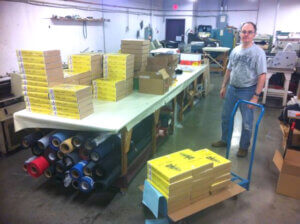 Before he was a game designer and publisher, Weir was a soldier in the Canadian Reserves and a self-proclaimed "grognard," someone who enjoys playing historically accurate tabletop wargames. Yet he was frustrated with the limited selection of historical settings offered by established companies of the time. "In those days," he said, "you had three choices: Battle of the Bulge, Russian Front, or Napoleonics."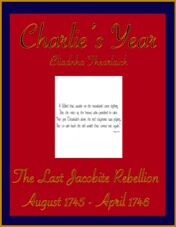 One soggy afternoon while driving truck on military exercises, Weir came up with the idea to create his own wargame. "The idea came to me while parked in a field watching the rain running down the windscreen of my 'deuce-and-a-half.' I was in my early twenties and had been playing war games since I left elementary school. This would have been in the late 1980's. At the time no one to my knowledge had made a game about the Jacobite Rising in Scotland in 1745. I think the received wisdom was that 'there was no game there'."
Undeterred, Weir created Charlie's Year in the next 24 hours. "This was not my first game design," he said, "but it was my first wargame design that actually got finished—about as good as you would expect for a 24-hour design and manufacturing process, and exceedingly derivative. I played it, put it way, and forgot about it for eight years."

Eight years later, Weir and four other "diehard grognards" were sitting in a pub, talking about their favorite wargames and the wargames they would like to play if someone would just make them. And so Red Sash Games was born. They continued to test and develop Charlie's Year, and it became the first game they sold.
---
A Labor of Love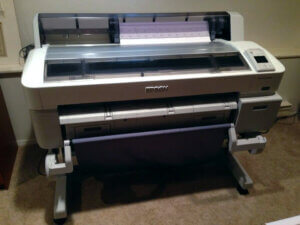 From the beginning, Weir has taken the lead not only in designing the games but in marketing and producing them as well. The first edition of Charlie's Year was created mostly by hand. The rules were printed on a dot matrix printer, and maps were printed on an oversized Epson printer owned by Weir's father.
The internet was coming into its own at that time. Weir taught himself HTML and created a website. He began marketing and distributing games on internet forums dedicated to wargaming. In 2002, 26 customers downloaded print-and-play versions of Charlie's Year.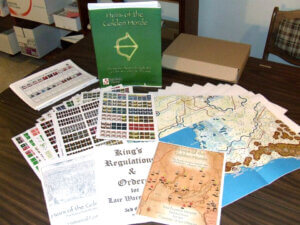 Although Red Sash Games mostly sold titles as print-and-play games in those days, they also sold through a few stores with an online presence, including Noble Knight Games. Marketing was mostly by word of mouth, and the company soon developed a loyal following of repeat customers. They have sold games across the United States, Canada, Europe, Australia, Russia, Japan, and Israel.
Red Sash Games publishes games for a dedicated and niche audience, and print runs have typically been small and labor-intensive—a true labor of love. By 2006, Weir was working with a local printing and bookbinding company in his hometown of Victoria, British Columbia to manufacture the games, but he still had a hand in every copy they shipped.
Red Sash Games Was Kickstarting before Kickstarter

Long before Kickstarter and Gamefound brought the concept of "crowdfunding" to the masses, Red Sash Games used a similar model to finance production runs. Once a new game was ready for print, Weir would drum up pre-orders from wargaming enthusiasts on internet forums and from current customers.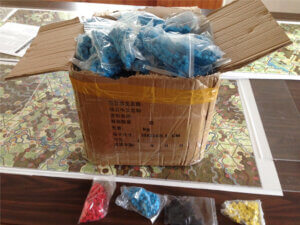 Once he had enough pre-orders, Weir would contract with the printing company and purchase additional components like wooden cubes, game boxes, and packing materials. The actual printing of the game could take from three to six months. Assembling the games was also labor-intensive. Weir often printed larger items, like maps, himself. Counters were printed and cut on hand-operated machinery.
Once all the components were ready, Weir, occasionally aided by volunteers, would assemble and pack the games. "Usually, I was allowed the run on the bindery on a weekend," Weir said. "Typically, it would take a couple of eight-hour days working alone."
After shrink-wrapping, Weir would pack the games for shipping and take them to the post office for global distribution.
---
Research and Design
Most of Weir's game designs come about through pursuing his own interest in researching lesser-know European conflicts. As one war often leads to another war, one game usually leads to a subsequent game dealing with the aftermath of the previous games.
After the research comes the actual design, which takes many months. The games in each series, such as the Lace Wars series share a common ruleset which has been revised and refined over the past 20 years. Yet key features of the historical subject may require a special game mechanic or rule.

Weir explained that "the biggest fundamental design change I had to make recently was for the Nine Years War series, where there was a significant partisan or kleine krieg element in three of the four games. Those rules will probably wind up as standard to the series. But, even here, it was a case of grafting on an extra rules section, not reworking the movement and combat systems."
Each new game in Red Sash Games' catalog requires about 13 months of research, design, testing, and production.
---
Into the Future
True to its origins, Red Sash Games still does not keep an inventory of games in stock. They do one to two small print runs a year plus a larger run for brand new titles. This has made it difficult for their fans to play their older games unless they are willing to print their own copies. But the company recently announced a change that will make their game catalog more widely available.
The Future & Blue Panther Partnership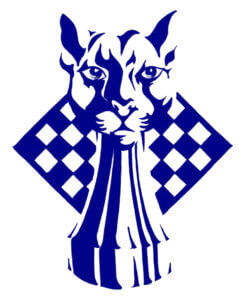 Red Sash Games is now partnering with Blue Panther to offer their games as print-on-demand titles. New digital printing technologies will soon make it possible for customers to order games that are individually printed and shipped when they place their order instead of waiting until there are enough orders to print games the traditional way.
Blue Panther will be fulfilling orders for all the games in the Sea Lords series, including the newest game, Cold Waves. They will also deliver orders for a new stand-alone game, Sisu: The Battles for Suursaari Island 1942 & 1944. Eventually, they will produce the other games as well.
[ Game Spotlight: Sisu – Battles for Suursaari Island ]
Red Sash Games is not completely abandoning its old business model. For Canadian customers, Red Sash will continue producing some games locally. Print-and-play digital copies of the games will still be available for download.
Although he describes himself as "semi-retired," Weir remains committed to his hobby and to his fans. He will continue to design and publish games "Reliving the Wars of Religion, Reason, and Revolution."
---
Red Sash Games at Noble Knight Games
Noble Knight Games has been selling Red Sash Games since at least 2007. If you can't wait for the next print run to take command in the War of the Austrian Succession, check out the Red Sash Games currently in stock at Noble Knight Games.
---
Written by John David Thacker
John David is a freelance writer specializing in board games and the board game industry.
---
[ Browse all Red Sash Games titles ]