Ziterdes terrain has been a staple in the tabletop world for over two decades. Since their inception in 1997, the variety of products they offer has grown exponentially. As tabletop nerds ourselves, we feel that they are a natural choice for our next Publisher Spotlight and we're excited to feature them!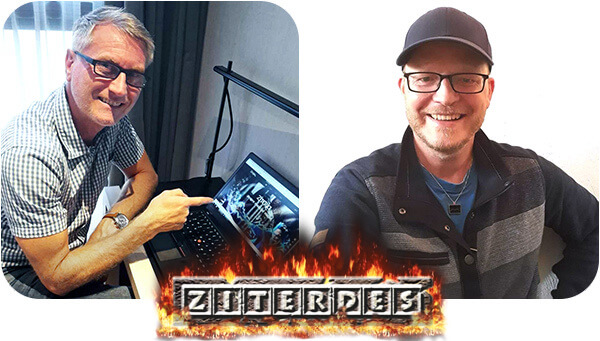 Many thanks to Jürgen Hauser and Thomas Doll of NOCH and Ziterdes for providing us with much of the information for this article!
---
Who are Ziterdes?

Ziterdes are German tabletop terrain designers and manufacturers. They produce a wide range terrain and accessories:
Tabletop Gaming Tables – single boards, table sets, and gaming mats
Dungeons – both stand-alone and modular pieces that can be swapped around to create tons of variation; lots of bits and accessories for them
Buildings – everything from pyramids, temples, and ruins to houses, bunkers, and castles
Accessories – small flourishes that can add more life to any terrain piece
Landscaping – trees, water effects, grass, stones, ground cover, plants, snow, ice and more!
Save-Sets – a great way to save, these are pre-selected sets of terrain pieces that are commonly purchased together
---
The Origin of Ziterdes
In 1997, Wilhelm Ziegler, a German terrain designer and sculptor, trademarked and launched his own business: Ziegler Terrain Design, or: Ziterdes. Ziegler was looking for a company to produce batches of his terrain for him. He wanted small and medium sized batches made for tabletop games.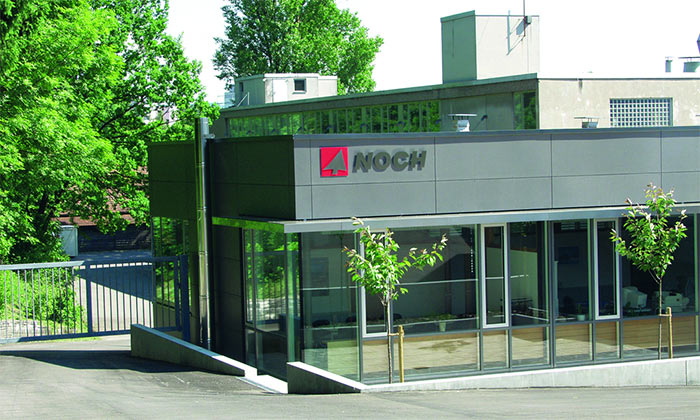 NOCH GmbH & Co. KG
Ziegler soon found a small, family business in historic Wangen im Allgäu called NOCH who produces landscaping terrain for model railroad hobbyists. The hard foam that NOCH uses for their terrain proved to be ideal for Ziegler's applications as well. Their foam allows for precise reproduction of the details of a sculpted piece, is very lightweight, and has robust structural integrity. You can cut, grind, file, and even heat-deform it!
Merging With NOCH
Initially, Ziegler attempted to handle all sales himself and would contract with NOCH for the production of the terrain. As sales quickly grew, this became too much for him to maintain alone. It was then that NOCH took on the sales as well and Ziterdes became a brand within NOCH.
Around the turn of the millennium, NOCH decided to further expand the Ziterdes brand and began attending and promoting at trade fairs and conventions. As a result, both the product range and the dealer network extended.
NOCH provided many landscaping materials that could be folded into Ziterdes' products. Now it was also possible for Ziterdes to design real wood pieces because NOCH possess the ability to laser cut wood. The product range continued growing!
Partnership with Thomarillion
Thomarillion was a recently-defunct group of miniature and model sculptors also from Germany. They chose that name because all four of them are named Thomas. For real. What are the odds?! The group formed in 2003, and in 2005 they first met Ziterdes at the SPIEL fair in Essen. The two groups quickly began working together on miniatures and terrain.
As some of the Thomases parted ways with Thomarillion over the years, the final Thomas (Thomas Doll) transitioned to full employment with Ziterdes in late-2020 and now serves as their Brand Manager. With the addition of Doll, Ziterdes has picked up even more steam and have been producing loads of exciting new terrain and models! With the quality production and promotional power of NOCH at their side, Ziterdes terrain is continuing to innovate their tabletop craft!
---
Beautiful Foam Work
Check out some of Ziterdes' craftsmanship! This is just a tiny sample of the wide variety of terrain, models, buildings, and accessories that they offer!
Buildings
Buildings in a variety of sizes and types!
Dungeons
A great system of dungeon terrain. Many of these are part of, or can become part of, their set of modular dungeon pieces. These pieces are interchangeable so the layout of the dungeon is highly customizable!
Tabletop Gaming Tables
Large terrain boards and sets of boards in either stand-alone types, or modular boards.
Terrain Accessories/Pieces
Loads of bits and pieces to enhance your terrain!
Landscaping
A variety of Ziterdes and NOCH landscaping materials are available for endless customization!
Saver-Sets
Bundle pieces together as a great way to save some cash while you upgrade your tabletop terrain!
---
See our full publisher page for Ziterdes products!
Check out more Publisher Spotlights!