Scotia Grendel Productions
Based in an honest to goodness Scottish castle in a village between Aberdeen & Dundee, Scotia Grendel Productions crafts a huge variety of quality metal and resin models, scenery, and miniature painting supplies.
They tell us that the stone floors of Hallgreen Castle can be a bit cold, and being the historic location that it is, it's always in need of upkeep. Is it worth it?  Yes. In their own words, "Other than that, [the cold] its just so damn cool." We heartily agree! What could be better than working with a company housed in a castle?
Not many places in the USA carry Scotia Grendel's products, but fans across the pond are likely familiar with this company as they have been in the business for over 30 years. These lords & ladies do excellent work, and we love carrying their products ranging from serious to slightly silly. We love a sense of humor (and a castle!)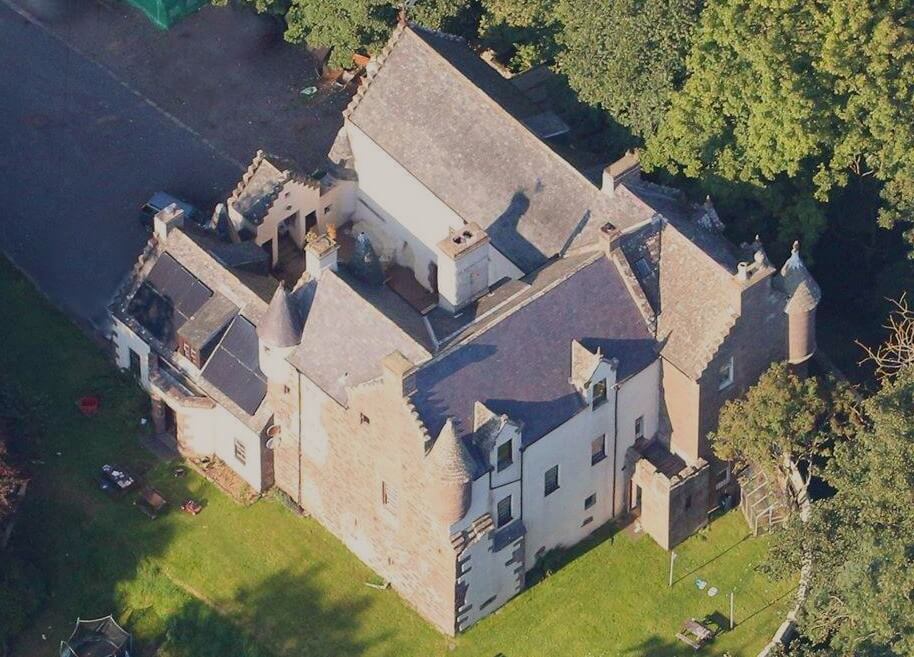 Miniatures by Scotia Grendel
From 1:300 scale size 6mm micro armor historicals to 25mm-28mm RPG size sci-fi and fantasy models, Scotia Grendel produces everything from gritty armed forces to urban war vehicles & aircraft to orcs. Decals, bases, scenery and more are available to suit any table top need & flavor.
Need a dragon? Check. Anti aircraft tank? Sure thing. Sci-fi walking tanks? No problem. Cavalry lines and militia troops? Absolutely.  Castle doors, bridges, mushrooms, huts, or even dinosaurs? You bet – Scotia Grendel has got your back!
Goblins of the world, unite!
In the words of their own creator, game and miniatures designer Elton Waters:
"Meet my growing mania, The Goblins of the World. To be honest, its a hackneyed idea of sculpting goblins from various World Cultures – but people love the oldschool, easy to paint aspects of the figures (so they tell me) and it keeps me in bread – so I have no intention of stopping."
Good, never stop, because these wonderful little gobbos are so much fun, and make excellent if slightly irreverent additions to the collections of Wargamers and Fantasy RPG players alike.
Goblins of the World sets are currently available in the following international themes:
More varieties of goblins from around the world are in the works, so keep your eyes on Scotia Grendel for more of these wonderful little weirdos!