Finally, A Book of the Dead My Children Can Enjoy!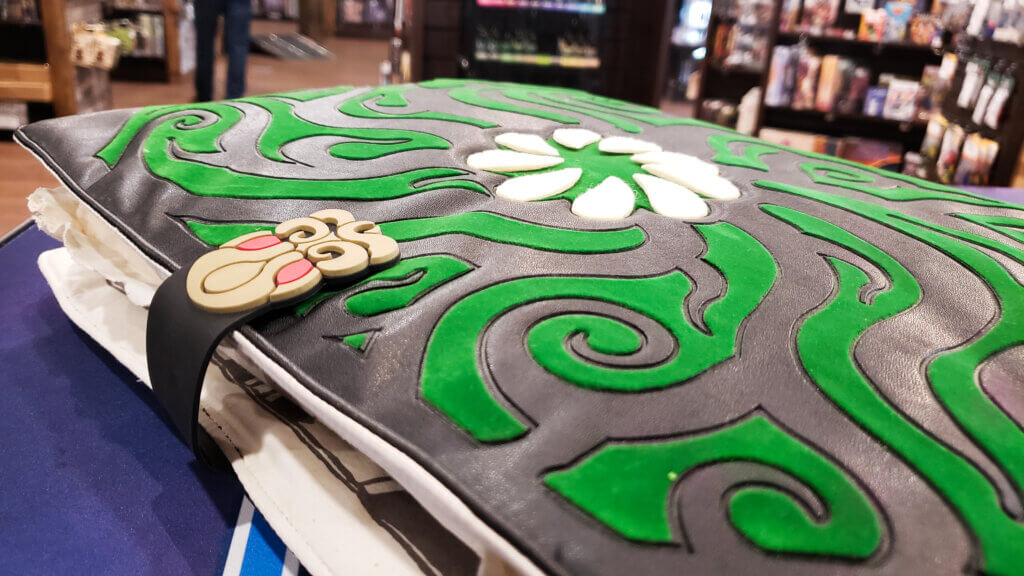 This is an item for the true Lovecraft collector! Originally released by popular plushie manufacturer Toy Vault as a "preschool pillow book," the Necronomicon Book Plush is friendly for kids age three and up (some small, if squishy, parts).
The book has a high-quality leatherette and felt front and back cover with a rubber clasp that holds it shut with a Velcro strip.
Within the covers of this squishy tome there are four unique pages, each with their own bit of interactivity.
Inside the Necronomicon
The first page features arguably the most popular Lovecraftian creation: the cosmic entity Cthulhu itself! Cthulhu can be tucked away within his ornate, coffin-esque box, only to spring forth by releasing a small bit of Velcro.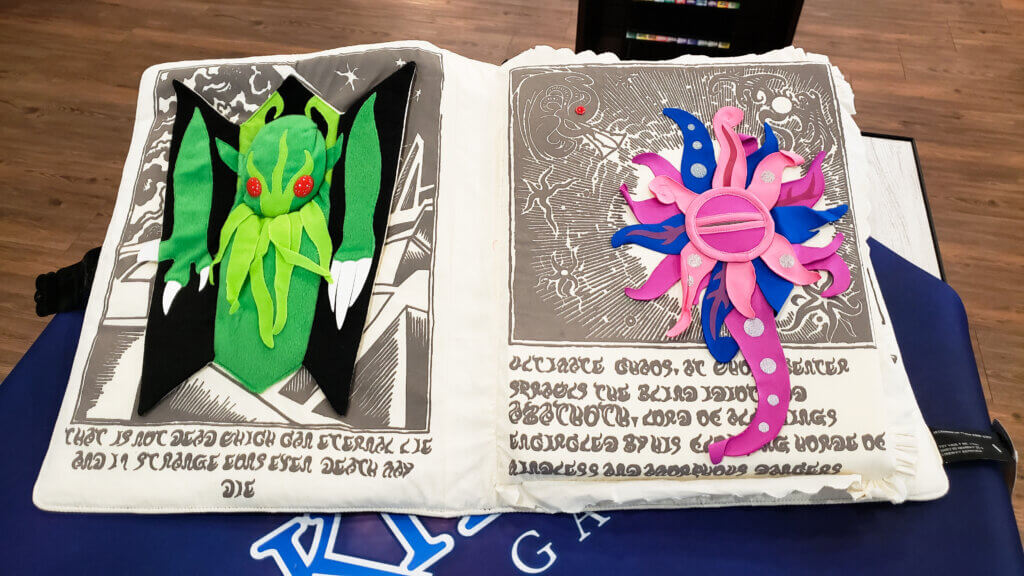 Page two shows you the Outer God Azathoth, whose eyelids can be pried back to reveal a reflective eye of chaos! You might also notice a red dot in the upper-left corner of the page. Give it a press and it will give you a squeak!
Shub-Niggurath, the Black Goat of the Woods with a Thousand Young, haunts page three. She comes with three, rather than a thousand little younglings. The small ones are attached via strings and have Velcro spots to which they can be attached.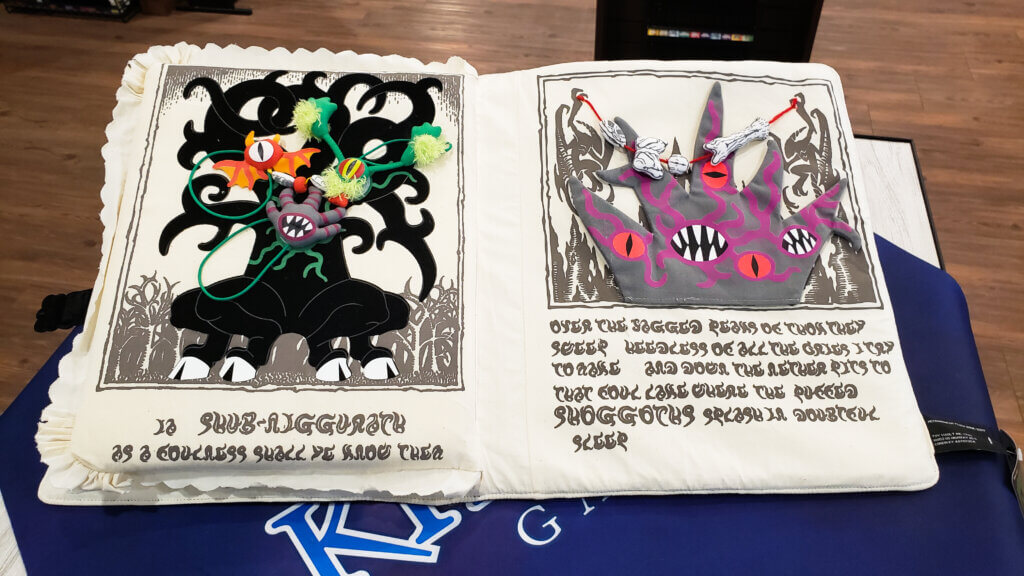 On page four, you can slip your hand inside the jagged peaks of Thok and examine the human bones before you!
This Necronomicon Book Plush was a limited time release and is no longer in production. The publisher tells us they will be producing more in the next year though, so keep your eyes out!
Rare releases like these can often sell quickly. If you need this item in your life (or un-life) and find it's sold out,  add it to your Want List on our webstore, and you'll be notified the next time we get one in.