National Dice Day & Weekend Sale
---
Another National Dice Day is upon us! From tetrahedrons(d4) to zocchihedrons(d100) and beyond, dice provide a necessary element of luck—or lack thereof—that adds suspense and variety to our tabletop experiences. So grab some friends and games, and pay homage to your little polyhedrons this weekend!
While the exact origin of National Dice Day is not known, we certainly agree they deserve a little recognition. But is one day really enough to honor our favorite randomizers?

---
National Dice Day: Weekend Specials
December 4th is official National Dice Day! To celebrate, we're dropping the prices on the dices all weekend (Dec. 3rd – 5th)!
Discounted prices on all the dice on our website – including RPG dice, classic dice, War Game faction dice, unusual dice and more.
All orders over $149 that are placed through nobleknight.com December 3-5 will receive a free set of Noble Knight Games d6s, even if the order does not contain dice.
Don't forget, orders over $149 also qualify for free shipping within the continental USA!
[ See all Dice ]
---
Some Featured Dice & Sets
Here's a sneak peak at some choice bits of our wide selection to whet your appetite!
---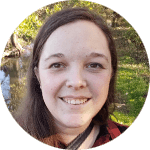 Thanks to Nikki, our resident Dice Master here at Noble Knight Games for recommendations for the featured dice.
[ Check out Nikki's article on Unusual Dice ]
[ See Nikki's "Staff Picks" Games ]
---