The Big Show: Sports Board Games
The throw, the catch, the roar of the crowd: all hallmarks of the big game. Generally not the hallmarks of Friday night around the table, even with the most rousing rounds of Ark Nova. The divide between breaking tackles and chucking dice, though, might not be as big as first imagined: in fact, finding good sports board games isn't just possible, it's arguably better than heading to the ballpark.
And the drinks'll be cheaper too.
The Crunch Bunch
American football's all well and good, but if you've ever wanted the NFL to add spikes to those pads, played (or watched) Mutant League Football, or wondered how an orc might fair on a goal line carry, then Blood Bowl might be your sports board game of choice. A branch off the Warhammer universe, Blood Bowl melds skirmish strategy with sports-ball scoring. You'll pick a team from one of a couple dozen options ranging from those orcs to demons to lizards, all with a fleshed out history to take in as you assemble your players. Once your fandom's on lock, bring your newfound team to a match and crush the competition.
Much like the core Warhammer experience, Blood Bowl throws dice everywhere. You'll be blocking, throwing, beating up on downed players, and more with one dice check after another, the rolls all adding to the chaotic carnage. Getting your positioning right, like blocking with a buddy nearby, adds buffs to the rolls, letting you tweak the luck with clutch coaching. While scoring the most touchdowns wins the game, making the extra effort to knock out your opponent with injuries or trapping the ball just to bash the enemy are both valid, encouraged moves. After all, it's easy to score when your rival has nobody left on the field.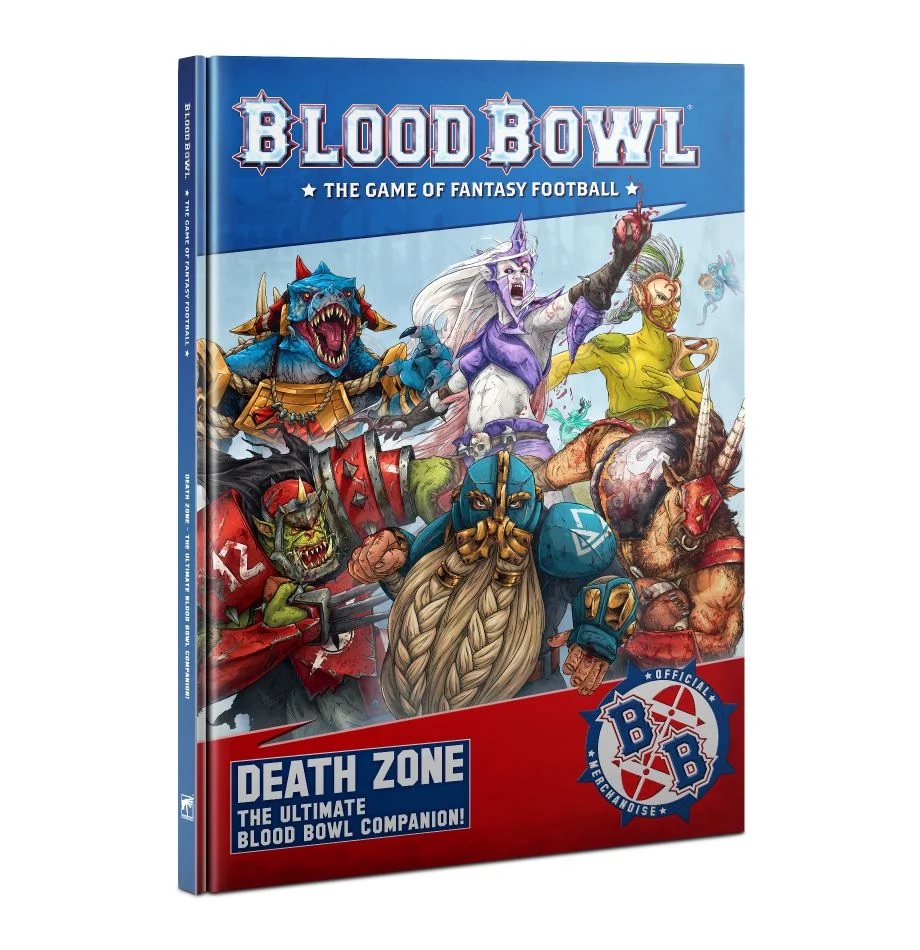 Blood Bowl plays just fine in ad hoc matches, but shines in league play. Gathering a few friends around to run a whole season promises a blast, with options for trading players, buying up free agents, and more. If you want a game that comprehensively covers everything a regular sport might handle, give Blood Bowl a look. Or get started with its swifter, smaller sibling, Blitz Bowl, which gives you a similar game at a great price point.
If you like mashing skulls, but prefer high tech to fantasy, then sign up for Aristeia! instead. Developed by Corvus Belli, makers of miniature masterpiece Infinity, Aristeia! pits two futuristic teams against one another in a victory points race. Unique characters abound, letting you build your team around your preferred tactics, before matching up in a tight arena where cards and dice drive everything.
Scoring in Aristeia! often revolves around holding zones, with more points going to whomever has the most bodies in the borders. If your opponent has the advantage, though, feel free to use a sword or a shotgun to take it back (and earn bonus points for sending someone to the hospital— no worries, they'll be back next round). Action order is key, and Aristeia! puts you in the hot seat by having you and your pal plan turns at the same time, lining up your character cards across from one another. Each player flips their next character in line over simultaneously, comparing initiatives with one another. The faster one gets to decide whether to wait or go first, prompting all sorts of juicy choices: do you put your character left in the open up first, or risk her injury by letting your bruiser bash his way into the scoring zone?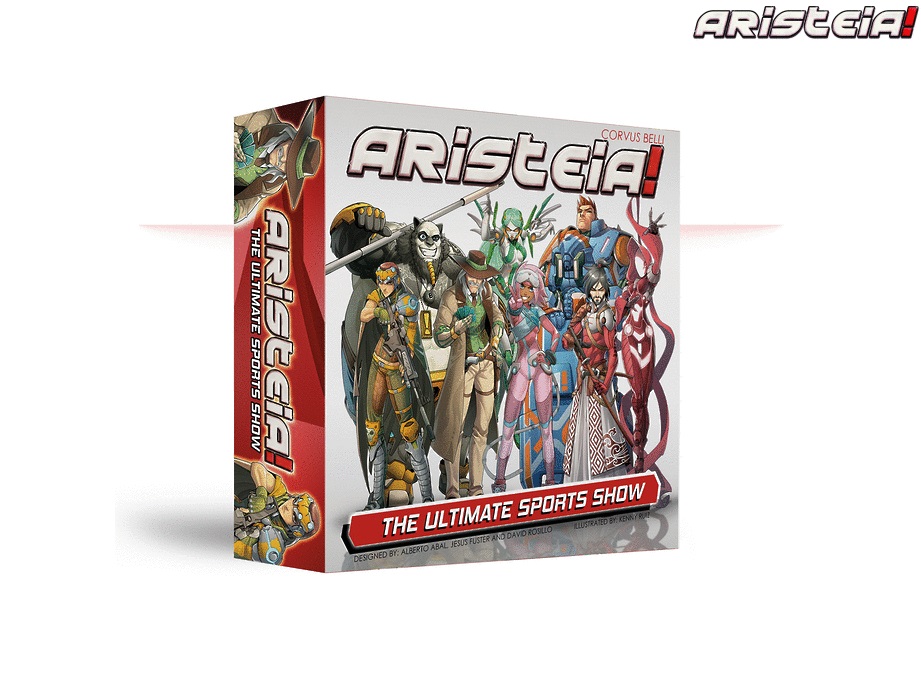 Like Blood Bowl, Aristeia! is a miniatures game bristling with flavor, though Aristeia! matches are far shorter than its Warhammer brethren. Both bring a unique sports board game to your tabletop, though if you have to choose one, I'd see which holds the most interest with your game night group: while solo is somewhat possible with these, heckling an AI just doesn't feel the same.
Track Day
Earlier this year, Heat: Pedal to the Metal earned buzz thanks to its snappy, speedy style. While you're waiting for a reprint, there's a whole slew of other fantastic options to get your racing groove on.
Cubitos turns combines lap-burning thrill with a dice builder's strategy, offering a chance to build up your team with animal buddies like dogs and dinosaurs in a fast-paced contest. Every round, played simultaneously, brings push-your-luck tension to the table, as you'll have to decide whether risking an all-blank roll is worth it to get an extra space or two up the track. When you're not moving, you'll be buying up new dice to add to your collection, with combos to discover and tactics to take. The simultaneous play helps keep things moving, while the courses reward risk-taking with shortcuts or bonuses. Just don't get caught out in the water with no way back to shore.
If it's race cars and nothing else, then Formula D is my preferred take on the tabletop track. You'll be racing long laps, managing your gear box, and tossing bigger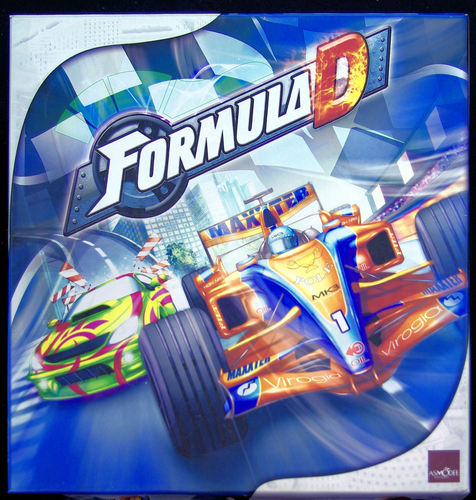 and bigger dice as your engine gets rolling. When a turn comes along, it's up to you how much you'll slow down, with higher rolls bringing damage or even launching you off the track. Rubbing tires with other racers brings peril too, but there's nothing so satisfying as sliding into a crucial block, forcing your fellow racer into a screeching stop or slide into a wall. Formula D can get buffed up with speed racing options, unique drivers, and pit rules if you're in it for a true long haul, but I like getting six or seven drivers together and laughing as we see who can live through a lap.
The makers of Heat started in the racing game with a classic in its own right, the bike racing Flamme Rouge. Each team takes their two cyclists, a card deck for each, and stares down a custom track flush with obstacles and opportunities. While everyone draws their decks differently, the decks themselves are the same, making strategy and timing the big decisions in this tactical game. Opening with a swift sprint might give you the freedom to choose your route, but slower riders can seize on the drafting opportunity, boosting their moves for free. Nailing a final rush, with both bikers boosting towards the finish, while your friends flub away a space or two at a time feels great, and a playtime well under an hour means its easy to run back a grudge match on game night.
Roll For The Win
Formula D might have big, chunky dice, but if you prefer innings and pitches in your sports board game, you'll want to look at Baseball and Football (soccer) Highlights. These two titles use, like so many games, cards and dice to compress managing a team, playing a game, and celebrating the victory into a single session. Like the title suggests, Baseball Highlights doesn't concern itself with dull innings spent tossing strikes and balls, but brings you right to the home runs, preferably whacked with a player you drafted moments earlier. Playing tactics cards to make a key save or score a game-winning goal lets you secure a victory and leads right into another player draft, with the winner going to whomever takes the most mini games over the whole session. Both Baseball and Football Highlights are small packages, easy to bring with you anywhere, letting you win something at the sports bar while your favorite team inevitably drops the ball.
Dice show up at the stables too, with recent arrivals Ready, Set, Bet and Long Shot: The Dice Game giving horse racing its due in tabletop form. With a bevy of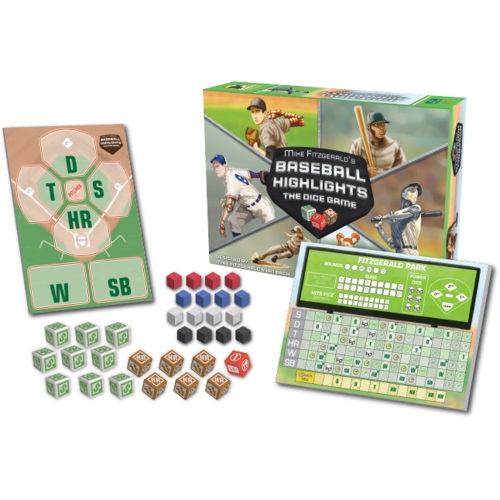 players, both games take what seems like random rolls and turn them into calculated cash courses.
In Long Shot, you'll have to decide which horses to back, being ready to make the leap from one to another if the dice roll wrong. Using dry-erase markers, you'll grab cash, bet on your pal's pick, and slide horses around the track like some jockey-obsessed deity. It's just complex enough to put it on the edge of party game territory, yet small enough to bring to a packed pub, so if you've some mates that want to howl about horses, luck, and the poor fortunes of number eight, Long Shot's worth a look.
Ready, Set, Bet follows a similar theme, upping the size to a real board game. You'll do four races instead of one, and while the horses again move on a dice roll, the betting all happens in real time. With one player as the House controlling the action (and rolling the horse dice), the other players all sling cash as the race goes on and on, making for dynamic, shouting hysteria. Later races add in special bonuses, a spicy dash to what's already a delectable real-time rumble. If you have a group eager to get into each other's faces, willing to ride the chaos, then Ready, Set, Bet might make your next game night.
Swift Summer Swings
Want a way to hit the links without ever leaving your living room? 18 Holes takes golf to the tabletop, using tiles to create custom courses before drafting clubs and going swinging with up to five of your friends. Breezy and beautiful on the table, 18 Holes combines strategy (choosing your club) with luck (a draw determines your hit distance), to reward clever play and find those magical moments when the ball goes right into the drink.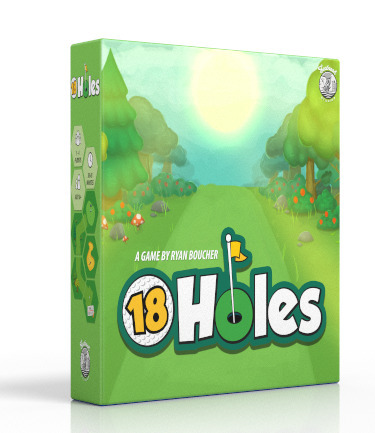 For those who'd prefer to be on the board instead of the ball, Skate Summer brings those Tony Hawk video games to the tabletop. You'll be dashing around the board nailing combos, picking up S-K-A-T-E-R letters, and upgrading your gear as you try to hit the high score. Flush with great art, dripping with theme, Skate Summer is an easy sports board game for those rainy afternoons off the rails.
The Last Two Minutes
Giving your beloved sports some tabletop love is a great way to combine hobbies, or introduce newer players to board gaming. Most of the recommendations above are light, great for a golfing grandpa or a skating sister, with Blood Bowl and Aristeia! waiting in the wings. Whether you're all winning races, scoring sweet bets, or slinging dice like an old school Warhammer vet, you'll find plenty of fun till the checkered flag flies.