Stonewall Uprising — A Quick History
The Stonewall Uprising board game tells the raw and emotional history of struggle and hard-won progress for gay civil rights.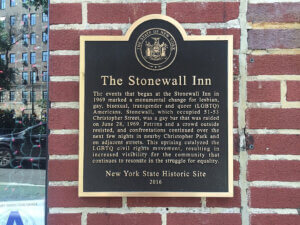 On June 28 1969, police conducted a raid on the Stonewall Inn, a place for cheap drinks that catered to the underground gay community in Greenwich Village, New York. The police pulled out patrons, many of them people of color, expecting them to go quietly into the night. A few of the patrons had enough and chose to resist. The police became more aggressive… and the crowd erupted. Fed up with their treatment by the authorities, the community fought back. The next few nights became known as the Stonewall Riots and changed the world's view of gay civil rights.
Throughout the 1970s and 80s the gay civil rights movement gained momentum and faced increasing opposition from all angles. From classic institutions of power like the police and religious groups, to talk-show hosts, presidents, and even a terrible virus—all seemingly trying to stop what progress had been made over those decades.
We know today that those attempts all failed in the long-run, even if there is still progress to be made.
---
Gameplay in Stonewall Uprising
Stonewall Uprising pits two players against each other:
The Man — those who want to keep gay rights in the closet
Pride — those who want to be treated fairly for their orientation
Play the game across three decades:
1960s — the secretive beginnings
1970s — the emergence onto the national stage
1980s — the catastrophe of the AIDS crisis
Guide your faction to victory through clever card play, astute planning, and a bit of luck!
Play cards to gain support along public, individual, and systemic support tracks.
Use the special abilities that some cards have to push your agenda. Or fold instead, using your cards instead to buy better cards, building your deck and making your movement stronger.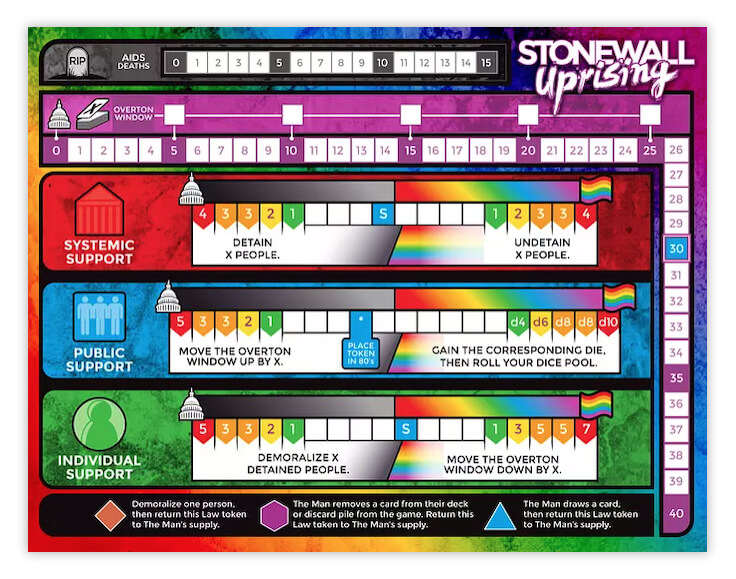 "But I don't want to play as the man…"
If playing as The Man has got you down, fear not, there is a fix for you! Designer Taylor Shuss worked with solo game design specialist Mike Heiman (USS Laffey: The Ship That Would Not Die) to create a deck of cards that controls The Man, allowing for tense solo play for the Pride player.
---
Components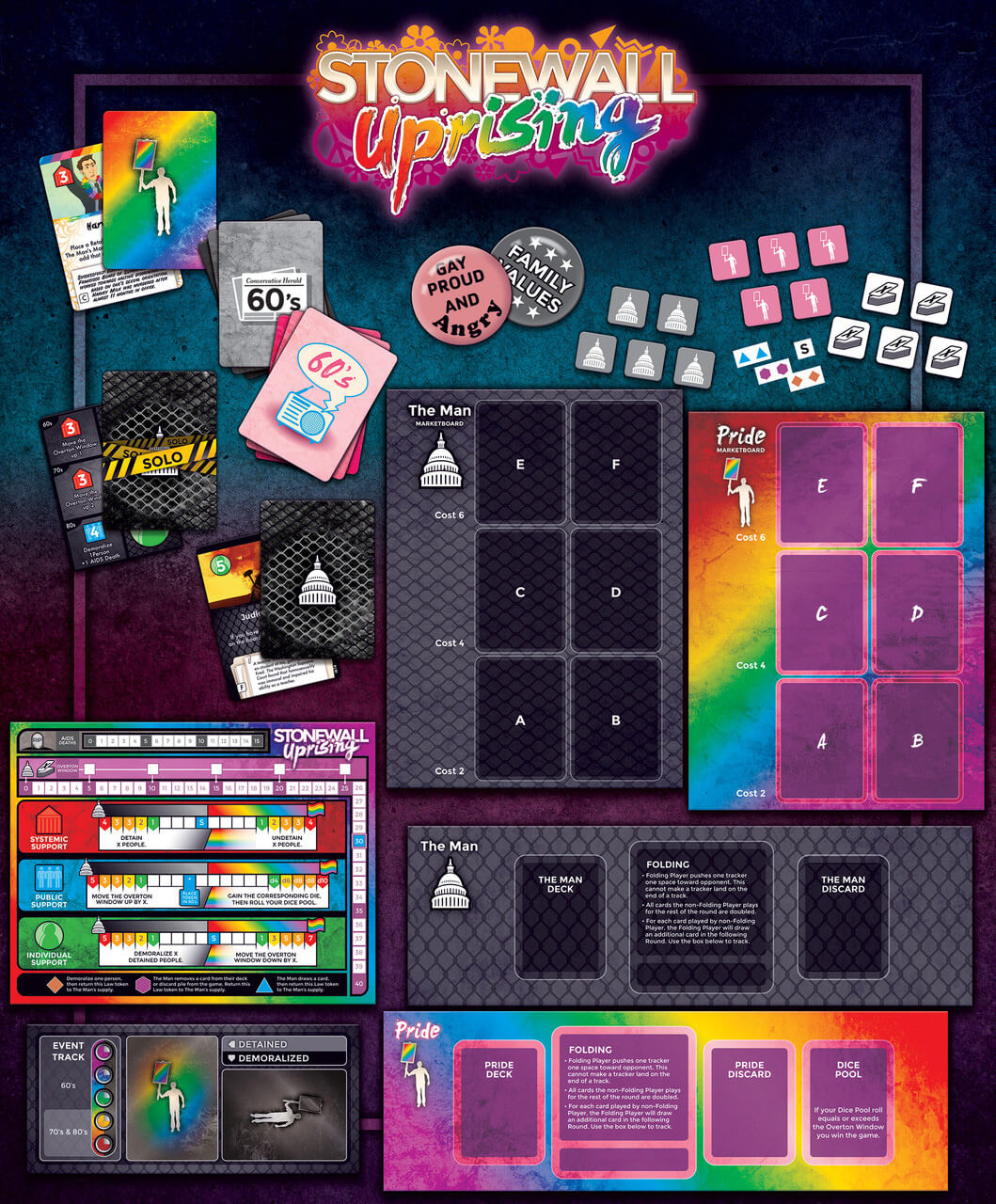 Pick up your copy of Stonewall Uprising today!
---