Star Wars: Legion
Miniature combat for Rebel Scum & Galactic Overlords
---
When?
Every Thursday evening at 6:30pm.
First gathering – Thursday July 15
The Game
Star Wars: Legion is a two player miniature based tabletop war game by Fantasy Flight Games, set in the Star Wars universe.
Combat takes place at an individual troop level over the course of six rounds on 3′ x 3′ table space, using the game miniatures. Typically you will field one or two commanders like Darth Vader, accompanied by three to six core troops such as Storm Troopers, and potentially several other special forces and support units. Play with your favorite characters from either the Rebel Alliance or the Galactic Empire!
NKG: "We love you, Star Wars."
Star Wars:  "I know."

Prepare for combat – Game night format
This group will be running the games as an escalation Skirmish League, but you can still join in at any point in the 'season.'
What does that mean? Start with an army from just the contents of the starter box, adding unit types over league weeks. New and returning players can start on equal footing, allowing both new and returning players to learn/re-learn the game without too much complexity, or having to buy in all at once.
This will begin with skirmish ruleset for smaller, faster games, building up to a 660 point skirmish list drawn from the entire line. As the league progresses, players will earns points (and prizes!) for games played, variety of new friends played against, figures painted and other achievements.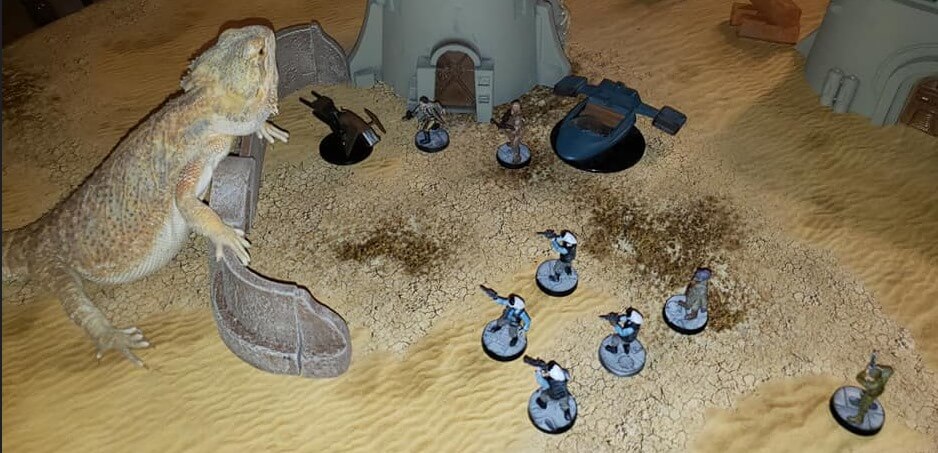 We hope to see you soon at Star Wars: Legion night!
---