Publisher Spotlight: Roll & Play Press Publishing
Big things often come from small teams and Roll & Play Press is evidence of that. The four-person, London-based indie publisher has already had a big impact on the tabletop roleplaying community—you may have seen Matt Mercer plugging them!
There are a lot of gamemaster and player supplements and aids out there, but Roll & Play Press' random table method stands out from the crowd. You can, of course, use the heaps of prompts and ideas in any way you like, but the randomness of the die roll table adds a fun flavor of unpredictability to the adventures you're crafting. The Roll & Play team does a great job of providing just the right amount of inspiration to get your creative juices flowing and then the sky's the limit!
---
Interview with Sam Bartlett, publisher and art director of Roll & Play Press
Sam Bartlett was kind enough to answer some questions for us about Roll & Play's history, their flagship products, and upcoming projects!
Hi, Sam! Let's start by having you tell us a bit about how Roll & Play Press came to be, and how you've grown since then.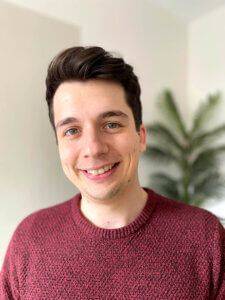 I was a DM for a number of campaigns before I launched Roll & Play: The Game Master's Fantasy Toolkit on Kickstarter back in May 2020. One of the things that I found challenging when running role-playing games was the unpredictability – the fact that players had the power to move the story in a direction that I hadn't always planned for. I began using random tables, which helped me feel prepared for any situation, but still kept things exciting and fun.
Having worked as a book designer in the publishing industry for almost 7 years, I was really excited about an idea I had for creating a book full of random tables to use in my games. It began as a lockdown project that I worked on in my evenings and weekends, then I decided to put the project on Kickstarter to see if anyone else would find it helpful. I'd never run a Kickstarter campaign before, but thought it would be a good experience, and getting funded would be a bonus. I was totally blown away when the project was funded overnight and was backed by over 7,500 other game masters from around the world by the end of the 30-day campaign.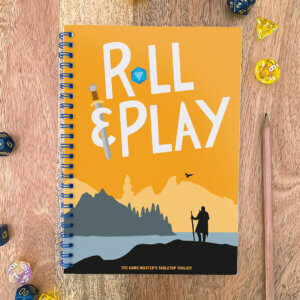 After the unexpected success of the campaign, Kay (my wife) stepped in to help manage the business and logistical side of things, while I focused on writing and designing the book. It was a lot to take on in our free time, so, in November 2020, I decided to leave my day job and co-founded Roll & Play Press with Kay. During the fulfilment of The Game Master's Fantasy Toolkit, Pasha (Kay's sister) came on board to look after administration and customer service. We were later joined by Beth, a former colleague and good friend of mine, who is a super-talented author and manages all things editorial, including co-writing the books with me. Our small team has been moving from strength to strength, with several other successful crowdfunding campaigns helping us grow our collection of tools and accessories for RPG fans.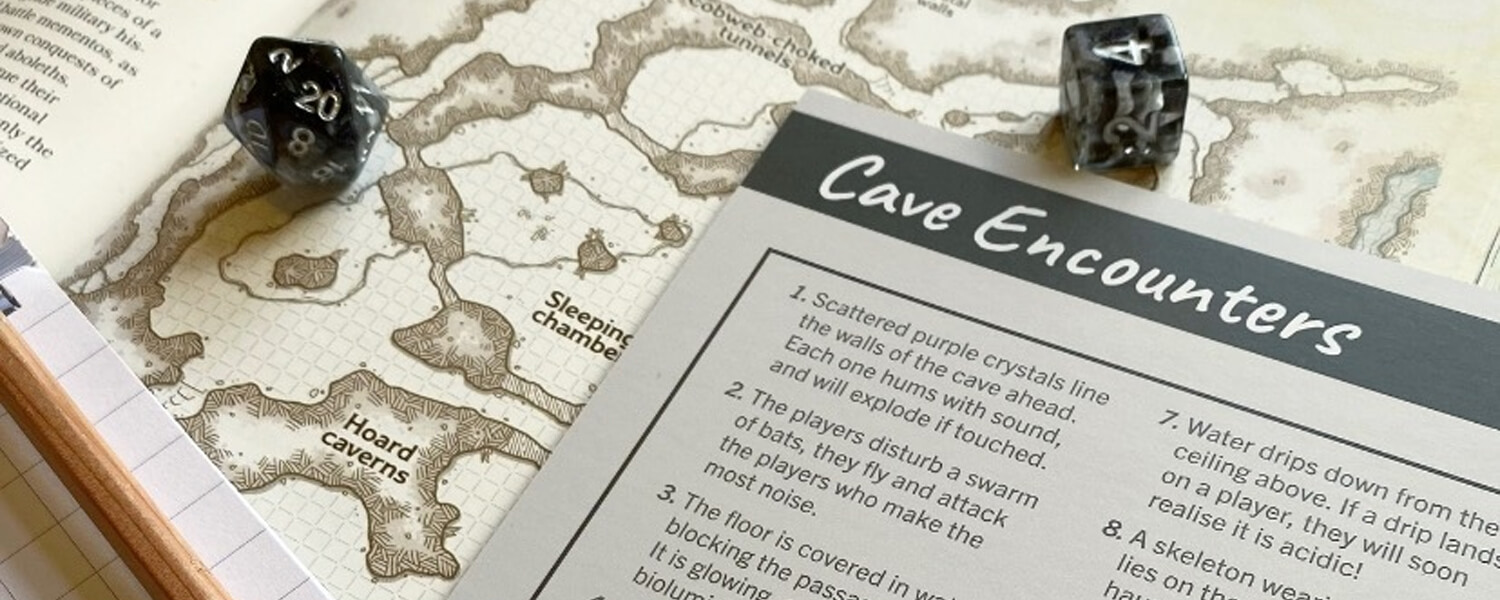 What were your first products and what is your favorite?
The Game Master's Fantasy Toolkit was our first project, and really laid the groundwork for our tried and tested random table style. The book is filled with story prompts, loot ideas, tavern names, random encounters, magic items and much more. Each table entry is individually written in a way to inspire unique and interesting stories.
The success of this project led us to create The Fantasy Character Kit, almost 200 pages of random tables that cover all 14 major RPG classes, which is super helpful for players who want to create fleshed-out characters and game masters who want to add detailed NPCs to their games. We have had lots of positive feedback on our books from both game masters who have just started playing and those who have been running sessions for decades – the fact that they have become RPG essentials for many is really amazing to see.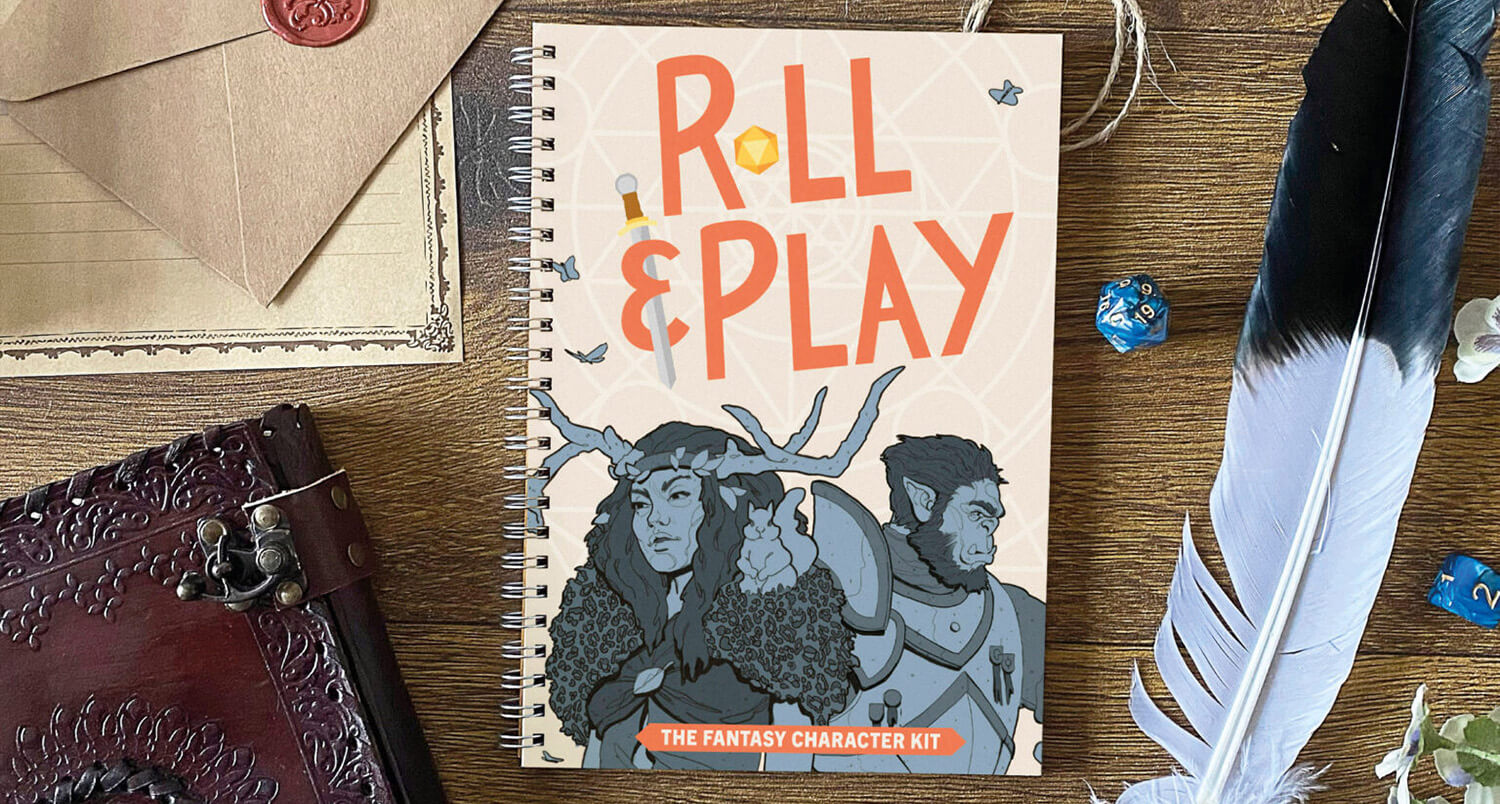 How did you settle on the name Roll & Play Press?
The first sketch in the back of my old notebook was for a book called 'Roll-Playing', a play on words that combined 'roll the dice' and 'role-playing'. Eventually, I decided to shorten it to 'Roll & Play', which felt snappier. Before we co-founded the business, we threw around a lot of ideas for names (I think Wonky Wizard Gaming was the frontrunner for a day or two), but Roll & Play Press spoke to our foundations, so it just felt right, and we eventually settled on it.
Where are you located and what is special to you about it?
Starting a business during the lockdown of 2020 means that most of our products have been created in our homes in and around London (UK). At the beginning, our spare bedroom functioned as the business' headquarters – we often had book samples across our living room and boxes of stock piled in cupboards. Thankfully, we now have a space in a warehouse where we hold our stock, and our team balance working from home with spending time in a co-working space in central London.
You've had some very positive reactions in the industry. What moments stick out?
The Game Master's Fantasy Toolkit
won an ENNIE Award in 2021 for Best RPG Aid/Accessory, which was a huge honor for our first-ever book. Another huge 'pinch-yourself' moment for us was being able to sponsor an episode of Critical Role and hear Matt Mercer talking about our books, alongside his dog, Omar!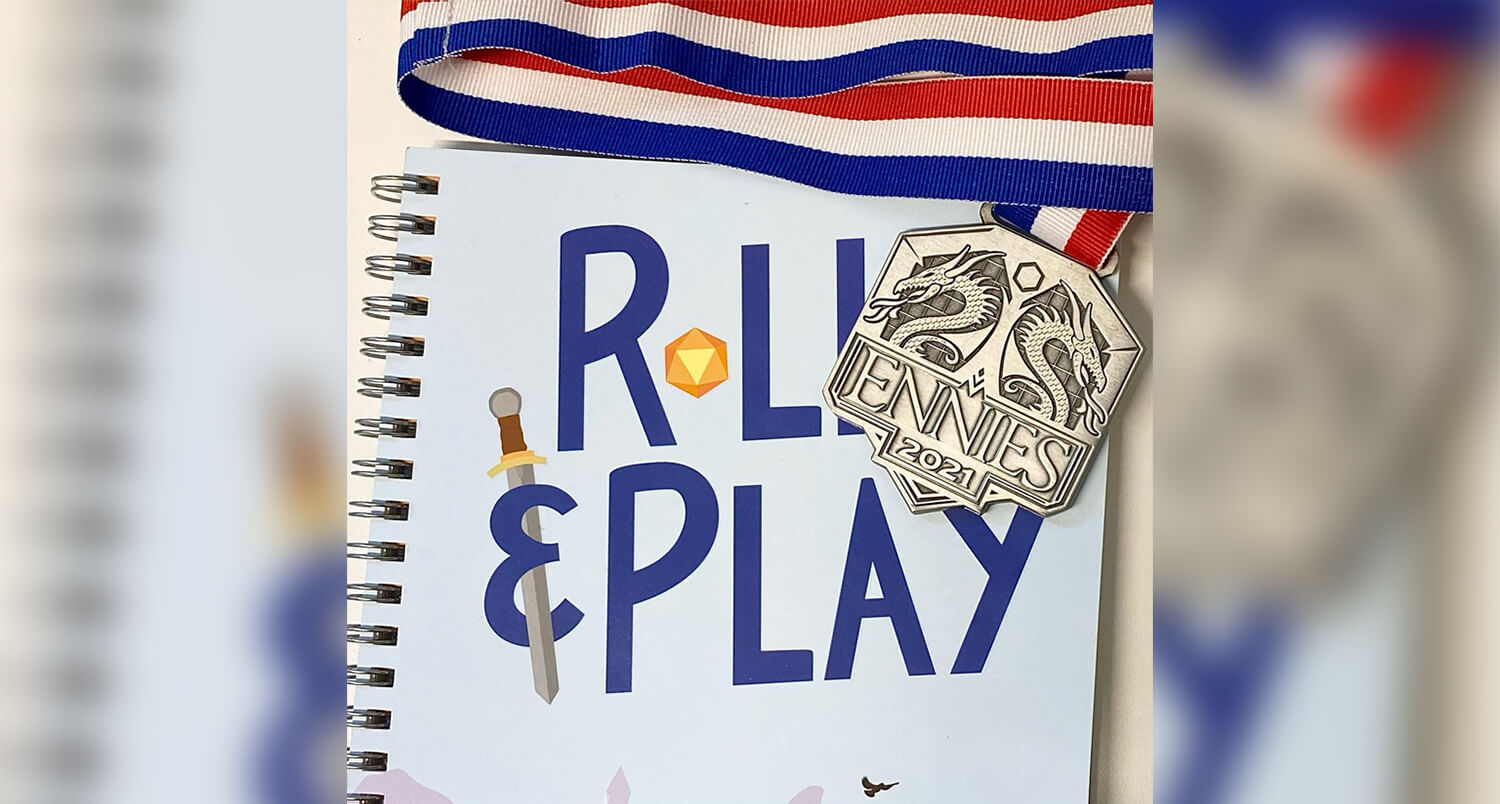 What would you say is Roll & Play's mission in the tabletop RPG industry?
Our mission is to produce game-changing RPG accessories. Our books empower both beginner and experienced GMs, and players to go on unforgettable adventures, with confidence to unleash their full creativity and handle all unexpected twists and turns along the way. Everything we make is with the community in mind, it's a privilege that their support allows us to continue creating these products.
It's really important to us that everyone can enjoy our content, so the majority of our products are RPG system neutral, and all of our products are designed to be inclusive and representative of our diverse community and team. We aim to make sure everyone feels welcome in the TTRPG community, and we work hard to try and make sure our products support that goal.
What is the team developing right now?
We currently have two books that we're busy working on, The Game Master's Sci-Fi Toolkit and The Sci-Fi Character Kit—science fiction variations of our two most popular fantasy titles. These are totally system neutral, so they will be really handy for anyone playing sci-fi role-playing games. Late pledges are still available for anyone who missed out on our Kickstarter campaign and the books ship out in Spring 2023.
We also have some exciting future projects already in development, which we can't wait to tell the world about! It's too early to say much about these… but we can promise RPG fans many more ideas to inspire their games in the years to come!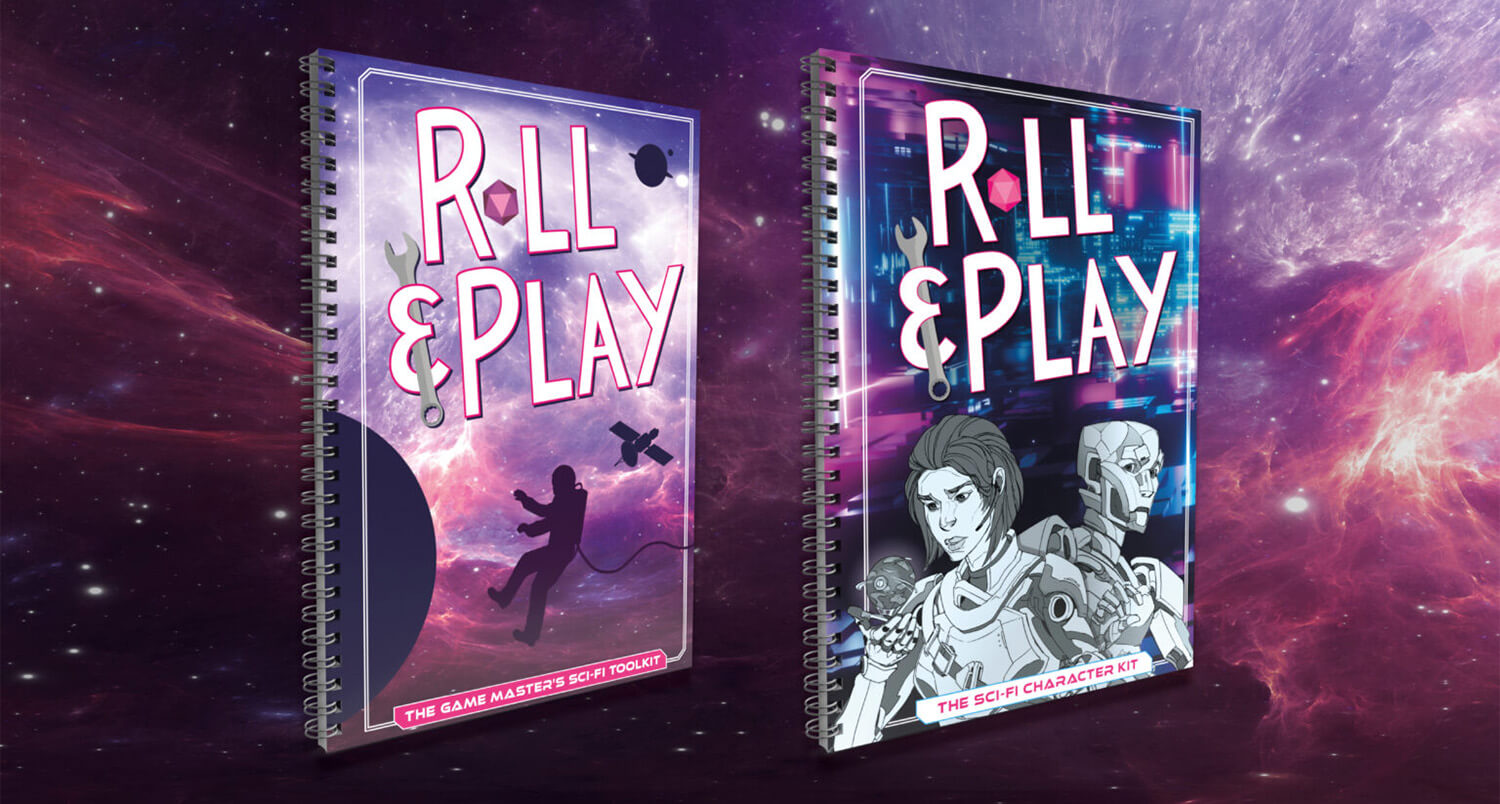 What games do you like to play in your downtime?
Our team recently started a new D&D campaign together. It's been a great opportunity to get together in-person and, of course, make use of our own products! I'm the game master, Kay plays Argentum the Dwarf Wizard, Pasha plays Caesar the Aasimar Cleric and Beth plays Corvus the Halfling Rogue.
As well as D&D, I also really enjoy other role-playing games like Fate, and Scum & Villainy. Aside from that, Kay and I have a large board game collection that seems to keep growing; our current favorites are Century Eastern Wonders, Dream Home and Creature Comforts (which was an awesome Kickstarter we backed)!
Where do you get your creative inspiration?
Inspiration for writing random tables can really come from anywhere, from pop culture, TV shows we're watching, film releases, books, and the world around us. We also put a lot of research into writing our content—Beth and I frequently find ourselves down deep internet rabbit holes, such as 'are donkeys sentient,' and 'what is the nutritional value of mead.' We have had people come up to us who have overheard our conversations in the co-working space we use and ask us what on earth it is we do for a living!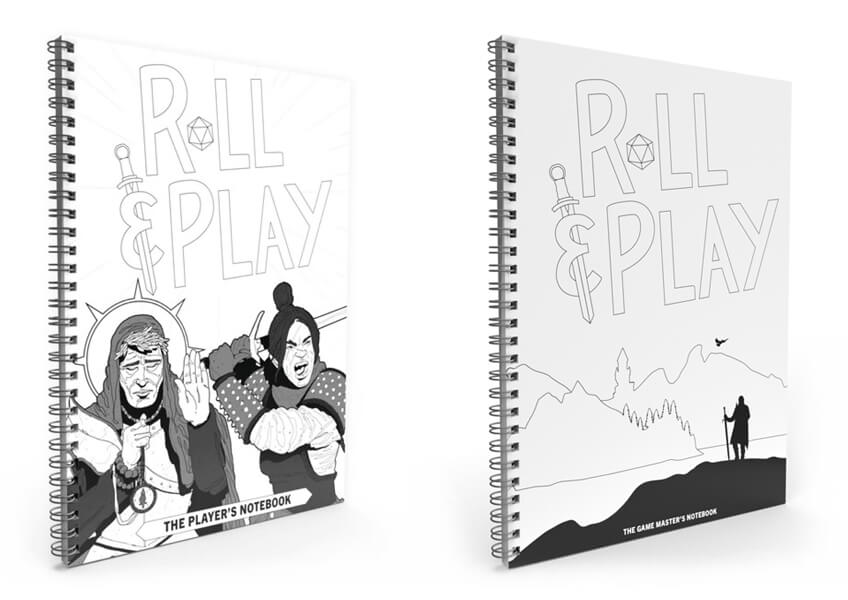 Tell me about some of your formative gaming experiences. What was your first role-playing game? Do you remember a favorite campaign, character, or adventure?
My first experience of a role-playing game was when I was quite young, maybe twelve or thirteen years old? A friend of mine's dad was really into D&D, and wanted to introduce me and my group of friends to it – he bought each of us a [3rd Edition] rulebook and a set of dice. I remember flicking through the pages of the rulebook, looking at all the artwork, and thinking that it was the coolest thing ever. Suddenly, I realized that I could create characters and worlds of my own! I read so much of the lore in the rulebook, and designed lots of characters (little details like what each character had in their backpack really captured my imagination).
The game run by my friend's dad never actually got off the ground, though, and we didn't end up playing. My first RPG game was run by a close friend of mine from my previous job – I loved it, and it felt like my younger self's imagination was let free. The rest was history.
Kickstarter has been a real game-changer in the tabletop gaming industry. As a publisher, does it relieve some amount of stress to be able to know in advance that there's a market for a product?
Using a crowdfunding platform like Kickstarter was critical for us to get our first project off the ground, and has been hugely helpful since. Crowdfunding means that we know exactly what the demand is for each of our products, so we can print an accurate amount of books—with a certain amount of leftovers to sell in our e-commerce store. Otherwise, the risk of printing without knowing the demand can have a significant impact on small businesses like ours.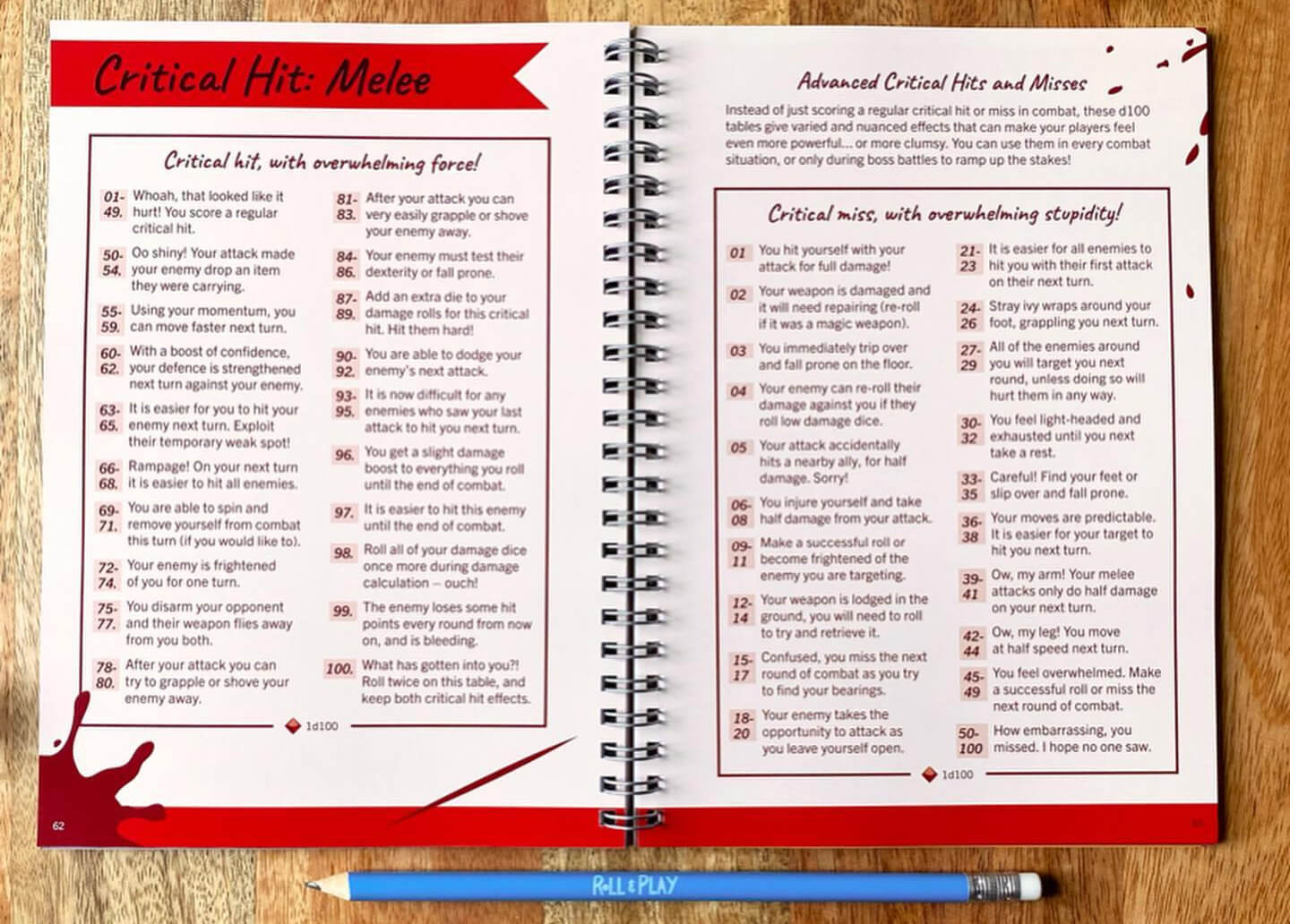 The Kickstarter that funded The Game Master's Fantasy Toolkit also enabled you to leave your day job. That's every creative person's dream, of course, but I know it can be daunting to walk away from what might seem like a secure and stable position. In your case, not only did you leave your job, you did it in the middle of the pandemic. Was the decision a difficult one?
The decision to leave my job in publishing still remains as one of the most difficult decisions I've had to make – I didn't want to leave my job, but I knew that I couldn't stay. I used to design books for LEGO, Marvel, Star Wars and Blizzard, which was a dream come true, but I knew that if I didn't pursue Roll & Play Press, I would never know where it may have led.
Now, of course, I'm incredibly thankful that I did take the huge leap of faith, as I am so very proud of our company and absolutely love what I do. With the way that the Kickstarter campaign blew up over its 30-day funding period, we were able to make a long-term plan that would allow me to work on the book full-time, and also start planning the next steps of the business.
Your toolkits are fantastic for the "fly by the seat of my pants" kind of Dungeon Masters, but what about gamers who prefer a more measured, plotted approach? How can they use them?
The random tables in our books work really well for players who use them on the fly; we try to write everything in a way that can easily fit in or adapt to anyone's games. For game masters who don't tend to make up the story as it's happening and like to plan ahead, our random table books are an incredible resource for them, too. In fact, I've used our books in both these ways! There is a ton of content in our books that can ignite anyone's imagination, and help them create a rich and interesting world full of detail. Even if you don't end up using an entry from one of our tables, I guarantee they will help you to generate new ideas!
Thanks so much, Sam, for giving us a peak behind the curtain at Roll & Play Press. We're looking forward to the release of The Game Master's Sci-Fi Toolkit and The Sci-Fi Character Kit next year!
---
Roll & Play Press Products at Noble Knight Games
Browse our full selection of Roll & Play Press gaming products to jump start your creativity!
---
[ See more Publisher Spotlights ]
[ Browse all RPGs ]