The Squire's Scoop
The latest updates from Noble Knight Games, with all the freshest news from the Castle
Join Our Newsletter – Two $50 prize winners every month!
---
Top Board Games of 2021! Plus Waterloo Solitaire, Historia RPG, Skrapheap Ruins, Rebel Scum, Pax Pamir, I Am Death Now
Warhammer 40k Buylist, Asmodee Sale, RuneQuest, Panzer, Radlands, NOVA, Vallejo Tools, How the Union was Saved…
Kickstarter Buy List! Plus Horror on the Orient Express, Keep up the Fire, Rolling Realms, Cephalopod Studio Paints, Strixhaven…
---
Black Friday! Plus: Wizards of the Coast Collectible Miniatures Buy List, Gargantuan Tiamat, Blood Red Skies, Degenesis…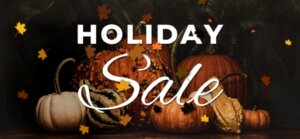 Holiday Sale Continues! Plus: Black Panthers, Talisman Harry Potter, Tank Duel, Cartographers Heroes, Dune Conquest, Liquid Dice…

Holiday Sale Starts Now!  Plus Dune Games Galore, Kharkov Battles, Book of Nod, Lizard Wizard, Rescuing Robin Hood, Crystal Maggie…
Free RPG Day Online – Starts now!
---
GDW/Traveller/Europa Buy List! Plus: BelloLudi Wargames Spotlight, Fizban's Dragons, Hidden Strike American Revolution, Patchwork…
Asmodee Amnesty! Plus In-Store Trade Days, Wargame Pre-Orders, Dune House Secrets, City of Cats, Mohoning Monstrosity…
Goodman Games Buy List!  Plus MMP, Eldritch Century, High Flying Dice Games, World of Warcraft, Kraken Dice…
---
Battletech Buy List! Plus: Napoleon's Last Gamble, Stargrave, X-wing, Dr. Who, Lost Ruins of Arnak, Tales & Tomes Forbidden Library…
Republic of Rome, Rurik Dawn of Kiev, Stargate SG-1, Pokemon, D&D, War of the Ring, Wingleader…
Warhammer Buy List! Plus: Gen Con, Rocket to Russia, Paper Dungeons, On to Richmond, Parselings, Tamiya Paints, Orks…

Trade-In Days Ending Soon! Plus: Conflicts in American History, Cartographers Heroes, & More!
More news is always coming soon when you sign up for our Newsletter!
---
Peer further into the past July & August, 2021
See further into the future January to March, 2022