Malifaux
Wyrd Wednesdays at Noble Knight Games
---
When?
5:30 pm
Every Wednesday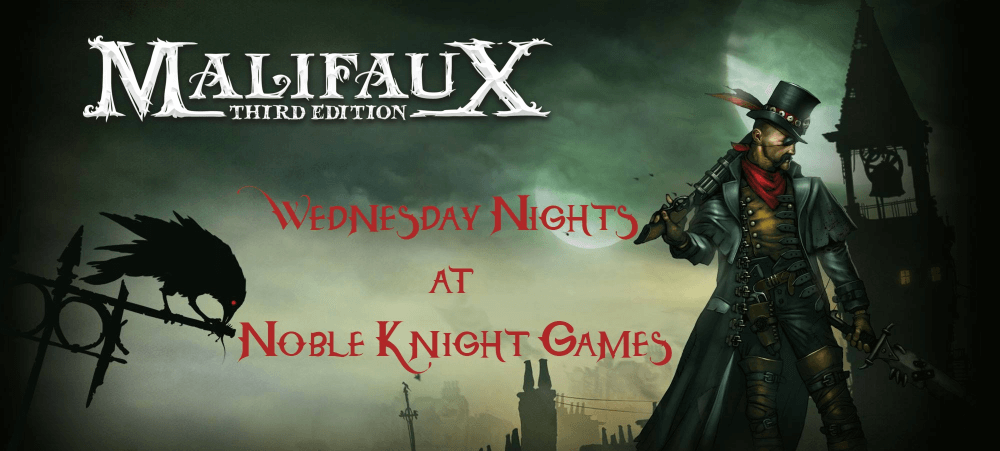 The Game
The World: Malifaux by Wyrd Games  takes place in a world of… Sci-fi? Gothic horror? Steampunk? Wild West? Victorian design? Pirates? Yes. All of those things.
Earth, 1900s. But perhaps not the Earth you know. This warped alternate version of reality is chock full of the undead, monsters that go bump in the night, and human factions from Earth vying to obtain valuable Soulstones to be found in the world of Malifaux.
If you like the macabre and the tongue in cheek, the wild and weird and mysterious, the wacky and the terrifying, this is the twisted miniatures game for you.

Gameplay:  This is a story driven skirmish-level combat game for two players. The fine detail and intricately sculpted miniatures are in 32mm 'Heroic' scale, with matches taking place on a 3ft x 3ft space. Rather than dice, Malifaux uses a beautifully illustrated Fate deck of cards.  Each player will need their own deck.
Scenarios are played out in each match, which pit players against one another for control of populated areas or places of power.  With so many The rules have been streamlined with the Third Edition, making this game exceptionally accessible to new players and experienced wargamers alike.
With eight current factions containing scores of playable teams and units, the variety you can experience in these matches is nearly endless.
Format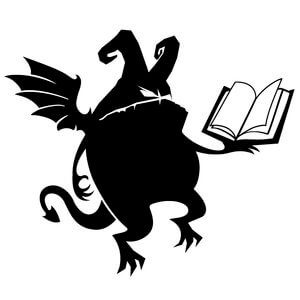 Casual: Stop in, watch some games, view the grotesquely beautiful miniatures, and feel free to ask the group leaders for a demo! Or, you know, bring your weirdos and play a game.
What to bring:  You should bring your own miniatures, Fate deck, a tape measure, and counters if you plan to play. While some terrain and playmats are supplied by Noble Knight Games for use, it is suggested to bring your own mat and any terrain you are particularly fond of as these supplies are first come, first served.
Join Up
Stay in touch with the community of Madison area players who gather for Malifaux! While not required, giving the group a heads up that you plan to attend and play can help make game setup smoother and faster.
Head over to the Malifaux – Madison WI Facebook group for more information and to join the crew.
We hope to see you soon at Malifaux Wyrd Wednesdays!
---