Madison Gaymers
Fourth Saturdays Monthly
---
Update: This group will not be meeting in November or December of 2021 due to proximity of major holidays.
Events will resume again in January, 2022 on the 4th Saturday monthly.
When?
1:00pm – 5:00pm
Fourth Saturday of every month
First date: Saturday July 24
The Group
Madison Gaymers is a group of LGBTQIA+ individuals who enjoy various types of games, including but not limited to table topRPGs, board games, and card games. They pride themselves on continuing the Madison traditions of striving towards being an inclusive, hate free, safe space for everyone to enjoy themselves. This group gathers monthly for one reason: to play some games with similar minded folks!
The Games
Games are informal and generally not pre-determined.  Bring yours, play games brought by others, or use the Games Library at NKG.  Or use their facebook group to discuss a game you'd like to play next time.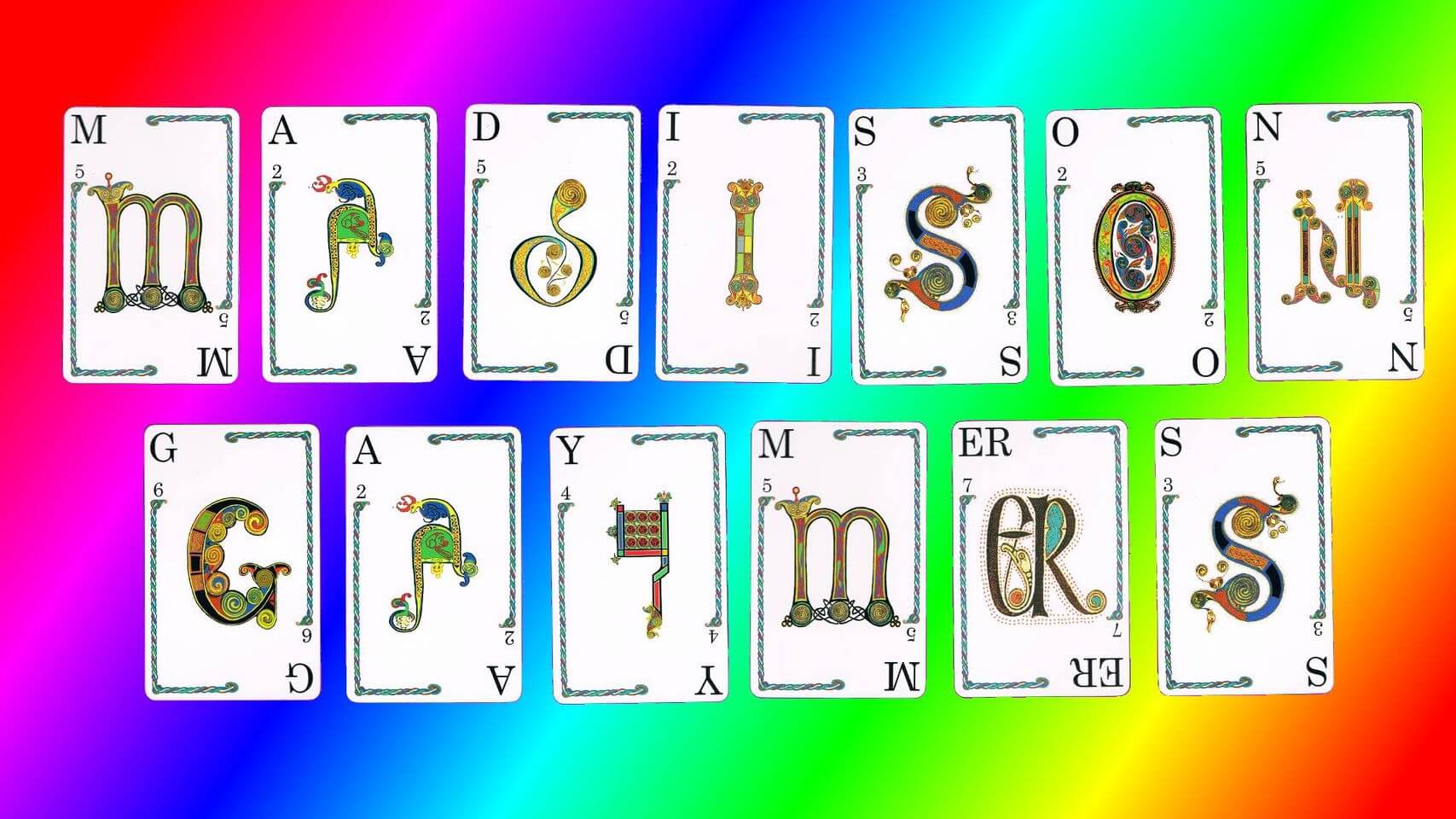 Format
Casual:  No RSVP required, just come on up to the castle and play some games with members of the Madison area LGBTQ+ gaming community.
What to bring:  Yourself and any of your LGBTQ+/Ally friends. If you wish to bring a game from home to play with the group, its always welcomed. The group hosts will also bring some, and the Noble Knight Games Games Library has over 200 options to choose from.
Join Up
Join the community of Madison area LGBTQ+ table top gamers! While not required, giving the group a heads up that you plan to attend and play can help keep planning for the games.
Head over to the Madison Gaymers Facebook group for more information and to join the crew.
A Madison Gaymers Discord channel is also available for online gaming and chat.
We hope to see you soon at the Madison Gaymers gatherings!
---