The Grand Empires from Wargame Shop
British indie war game publisher Wargame Shop's Grand Empires series expertly balances history and playability. The series of games covers some of the landmark conflicts of the Napoleonic Era. Grand Empires features war games contained fully in hardcover books. The books contain historical context, rules, and components.
Each book depicts a famous large scale battle fought within the era.  And each contains a brief history, gameplay rules, game board, counters and bound tracking accessories. Just add a few d6 dice and a tabletop, and you're ready to go!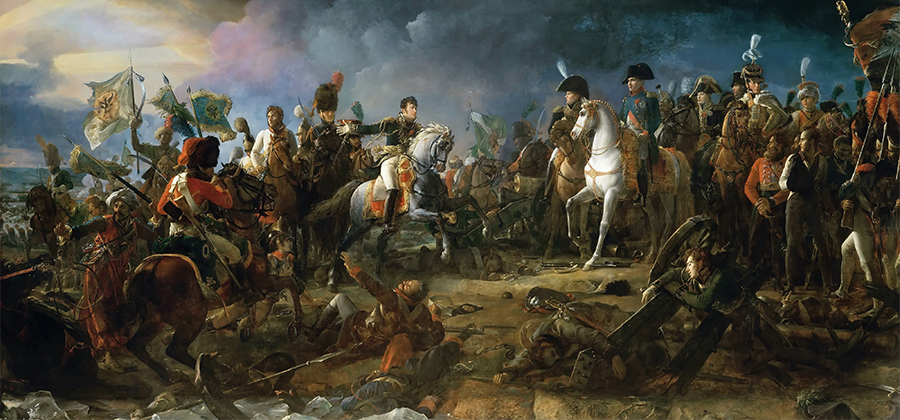 Designed on the principles of wargaming, these multifaceted historic games are based on a single set of battle rules that are deliberately engineered to give an astonishing impression and taste of the Napoleonic period of warfare for a tabletop board game.  Once you've mastered the rules they are the same throughout the whole series.
Incorporating a basic and advanced level of gameplay, it can be enjoyed by beginners and seasoned gamers alike. Let's take a quick look at each game!
Navigation
---
---
[ Browse Wargame Shop's catalog of games ]