When and Where?
If you live nearby then stop by our brick-and-mortar store Saturday, June 24th between 10am and 5pm to snag a freebie or participate in any walk-in games we have running through the day.
Join us for Free RPG Day 2023 at Noble Knight Games Brick & Mortar Store! Come one, come all RPG lovers to Noble Knight for Free RPG Day festivities!  Free RPG day is a great way to take a look at new settings and systems or get some new content for the game you play.  Receive, play, and win some Free RPGs from us! There will be short adventures run by Madison Traditional Gaming and DCC by Andrew Branstad. Receive 1 ticket for coming to the event, a ticket for each event your participate in, and extra tickets for every $20 spent in the store that day.  There will be a raffle where 2 lucky winners, will win 1 of every Free RPG Day items (20+ items) including the limited quantity items. Don't worry, you don't have to be present to win the raffle. We'll do the drawings Monday and contact winners via phone or email.
Ok, Ok, Get to the Freebie Selection!
Here are all of this year's Free RPG Day 2023 exclusive items to choose from!
---
Save the Day in Operation Seaside Park for Starfinder! When a derelict ship infested with dangerous, hostile aliens comes crashing into an amusement park in the heart of the Pact Worlds, it's up to the heroes to protect their planet from the worst the Swarm has to offer! Play as one of five unique heroes battling against a dire threat to the galaxy in an unlikely place. You'll be up against the Swarm, a species of adaptable, buglike aliens that devour everything in their path. Happy bug hunting, heroes!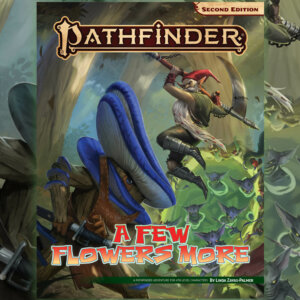 Pathfinder – A Few Flowers More ensures that a Pathfinder hero's work is never done! Especially when strange new plants start appearing in the woods—plants whose presence draws all manner of trespassers eager to take advantage of the sudden, mysterious bounty. But where are these plants coming from, and what sinister development in the heart of the forest does their arrival signify? Could it be the beginning of an invasion from another dimension… or something worse?
---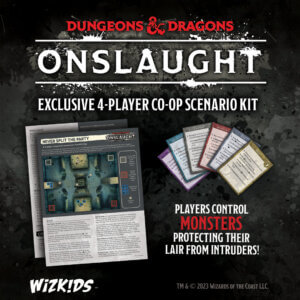 Co-op comes to D&D Onslaught! In the Never Split the Party scenario, four players cooperatively play as the monsters – and the adventurers are the enemy! Adventurer behavior is dictated by behavior cards, unlocking a new way to play the 12 characters from the core set. This is a combo pack that contains a scenario sheet and a deck of double-sided behavior cards.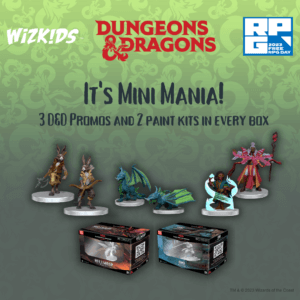 Each box will contain 3 Dungeons & Dragons Promo minis with 2 paint kits! Includes Harengon Brigands, Moonstone Wyrmlings, Envoker & Illusionist, Paint Kit: Hellwasp, and Paint Kit: Oni.
---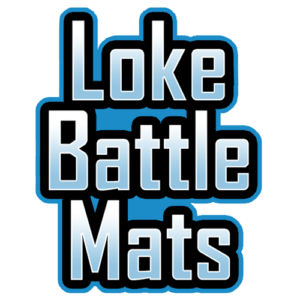 Loke Battle Mats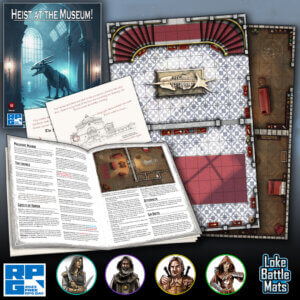 Heist at the Museum is a 24 page 5E adventure for 4 unique characters (3rd level equivalent). It features handouts, puzzles, ancient artifact "rescue" and includes 2 full size battle maps taken from the upcoming Big Book of Battle Mats – Rooms, Vaults & Chambers. There is also a "5E in 5 minutes" section to help those new to the hobby understand the basics of 5th Edition, and as an aide memoire for those new to the hobby or running games for the first time. This is a classic heist adventure with stealth, problem-solving and a large reward at stake. But are things as straightforward as they seem?
---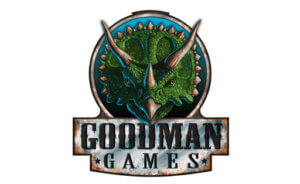 Goodman Games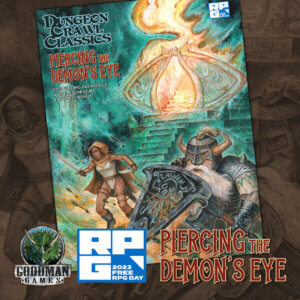 The clock is ticking! The Demon's Eye is a vault which appears only once every ten years – and you are at the right place at the right time! If your wits, spells, and sword arm are strong enough to survive its deadly traps, there is more wealth here than you can carry. But beware! Centuries ago, the Old Serpent was imprisoned beyond Outside, and now waits for foolish mortals to provide the key to his release. Others have fallen before you. Will you join them? Or will your party succeed in Piercing the Demon's Eye?
---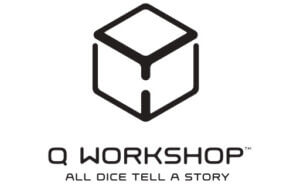 Q-Workshop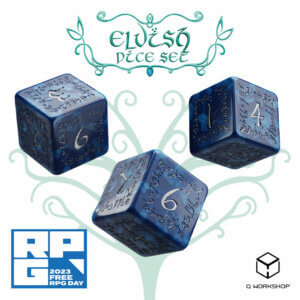 This design has been with Q Workshop since the dawn of time. It is foretold to come back and win your hearts again. Widen your eyes at the sophisticated font of digits surrounded by Elvish scripture. Gasp with awe at the cobalt background of swirling blues adorned with silver paintings. This is Free RPG Day. Grab this special teaser D6 of a new Elvish Dice months before its worldwide arrival. Enjoy!
---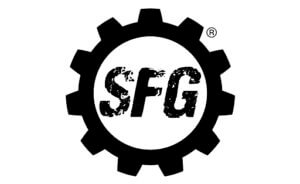 Steamforged Games
Journey to the Heart of Barkness! A legendary lost hero, a crazed cat king, and a desert island… it's a call to adventure few can resist, and your characters are no exception! Bring your own animal adventurers, or download one of our adorable pregenerated characters, and set sail for exploration in this new adventure based in Steamforged Games' new Animal Adventures setting: The Faraway Sea. So get your crew together, and head to the floating city of Flotsam. Heroes are needed!
---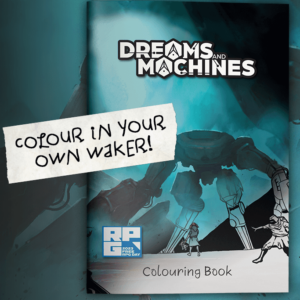 Across a vast distance from Earth, a human colony bearing the scars of a self-inflicted apocalypse orbits the distant star of Evera Prime. In the shadow of ruined megacities humanity rebuilds, scavenging technology from the Old World and has returned to a simpler way of life. Since the war that finally defeated the Mechs of the Old World, the machines have been locked in a slumber that's lasted hundreds of years—but occasionally, they awaken, and when they do, these 'Wakers' continue their program to wreak havoc across the world.
Get your first look of Evera Prime with the Dreams and Machines Colouring Book and look out for the full Dreams and Machines Roleplaying Game later this year.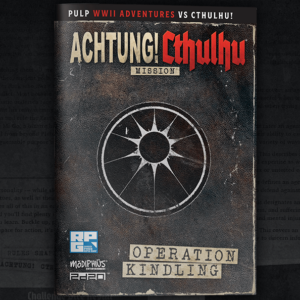 Welcome to the Secret War! Operation Kindling is an Achtung! Cthulhu 2d20 release. In this pulp-influenced world of two-fisted adventure, you'll get your first taste of the secret conflict underpinning World War 2, as brave Allied heroes clash with the forces of the Nazi occult, and the malevolent might of the Mythos itself!
---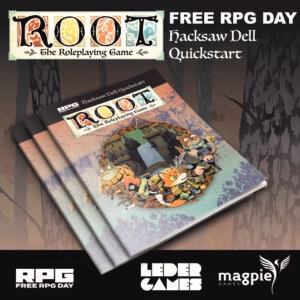 The Hacksaw Dell Free RPG Day Booklet is a quickstart rules guide and standalone clearing for Root: The Roleplaying Game. In this scenario, your vagabonds visit Hacksaw Dell, a clearing recently freed from the Marquise de Cat and now trying to determine what its own government and future should be!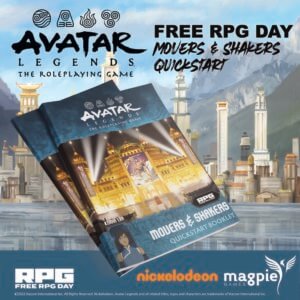 Avatar FRPGD 2023: Movers & Shakers: The Movers & Shakers Free RPG Day Booklet is a quickstart rules guide and standalone adventure for Avatar Legends: The Roleplaying Game. In the adventure Movers & Shakers, you and your companions must safeguard the production of a new mover—Sengo: Lady of the Winds—from the Creeping Crystal Triad!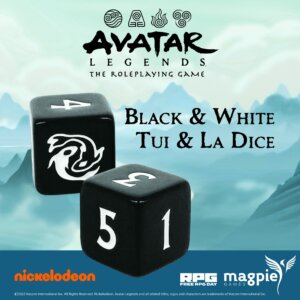 Magpie Games is thrilled to announce the release of two special edition Tui and La dice! This set of black dice features the two spirit fish Tui and La, the moon and ocean spirits featured in Avatar: The Last Airbender. Be sure to grab yours on Free RPG Day to enhance your adventures in the Avatarverse!
---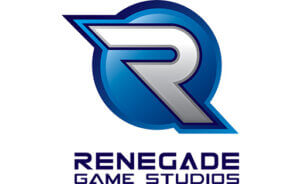 Renegade Game Studios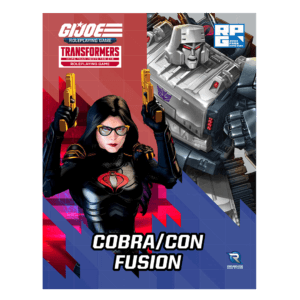 Cobra/Con Fusion is a cross-over adventure for the Transformers and G.I. JOE Roleplaying Games, best suited for 10th-level characters. With Cobra and the Decepticons teaming up, G.I. Joe and the Autobots will need to work together to stop their dangerous scheme.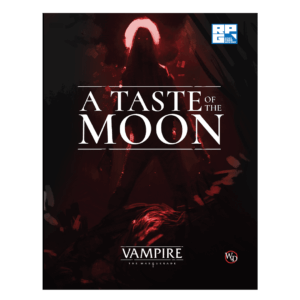 A Taste of the Moon is a story for Vampire: The Masquerade best suited for a coterie of 4-6 neonate Anarchs. A new type of blood has created buzz among the local Kindred: Cherry Moon. Time to get your fill.
---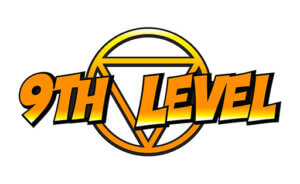 9th Level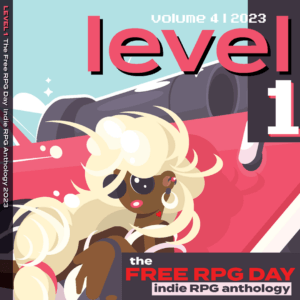 Level 1 Free RPG Day Indie RPG Anthology – The indie RPG scene is a diverse, fascinating, and vibrant part of the TTRPG community. With Level 1, 9th Level Games brings together choice games from the world of indie RPGs in an annual collection published in time for Free RPG Day. The 2021 volume of Level 1 won the Gold Ennie for Best Free Product..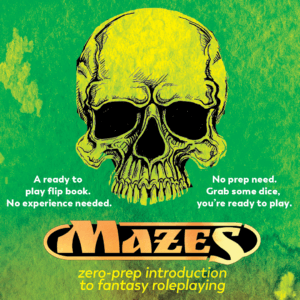 Mazes Fantasy Roleplaying Introductory Module – A no prep, no experience necessary introduction to Mazes Fantasy Roleplaying in a convenient tear-out page format.
---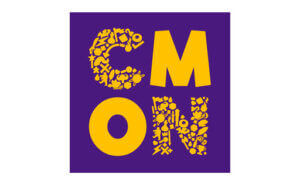 CoolMiniOrNot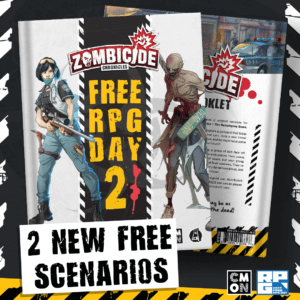 Calling all fans of !
This year for FreeRPGday , CMON and Guillotine Press are happy to offer you not one but TWO new scenarios for Zombicide: Chronicles! In Car Crush, the survivors will make a dangerous deal with a chauffeur whose car battery died. In Oliver Twisted, the Survivors need to get an item back from a group of children that survives by their wits and thievery. In both cases, things are likely to spiral out of control… And they might meet a (un)dead end.
---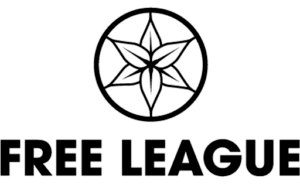 Free League Publishing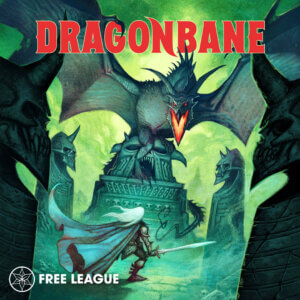 Looking For a New Fantasy RPG? Dragonbane is a fun and fast D20-based fantasy RPG coming later this year from Free League Publishing, known for award-winning titles such as ALIEN RPG, The One Ring, and MÖRK BORG. Dragonbane is a game full of magic, mystery, and adventure, designed to facilitate fast and furious play with very little prep time and adventures that are a breeze to run.
---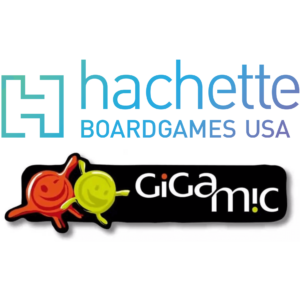 Gigamic & Hachette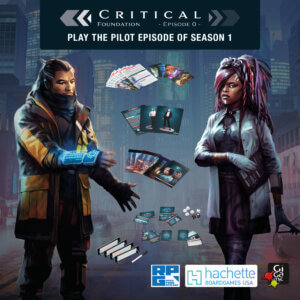 Foil nefarious plans by greedy corporations in Critical: Foundation (Season 1) published by Gigamic and distributed by Hachette Boardgames USA. Episode 0 sets the stage for nine 30-minute episodes, formatted like a TV show ending in a huge season finale! This unique RPG is perfect for first-time Game Masters, with its episodic pacing, immersive world, and approachable rules!
---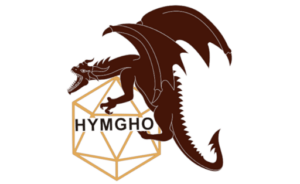 HYMGHO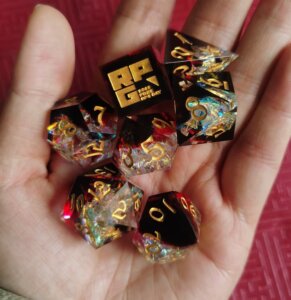 Hymgho, short for "Hymn of the Ghost", produces premium and unique tabletop gaming accessories, with a focus on partnering with brick and mortar retailers have released these beautiful custom potion dice!
---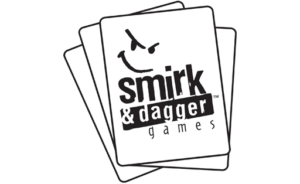 Smirk & Dagger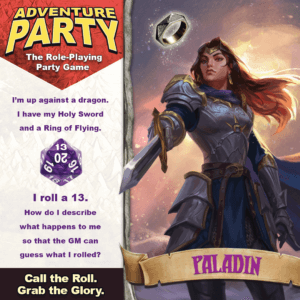 Adventure Party delivers a robust role-playing experience that can be enjoyed within 2 minutes of explanation. In this cooperative guessing game, 3-6 players take the roles of adventurers in a classic fantasy role-playing world, facing monsters and attempting heroic deeds. Over the course of 3 Adventure scenarios, the party will work together and collectively attempt to score the most Experience Points possible. Players will take turns, rolling their 20-sided die in secret. Based on how well or poorly they rolled, they will describe what their character does; first outlining their plans and then describing the outcome of their actions. The goal of which is to provide enough detail so that the GM can GUESS the number they rolled as closely as possible, earning the entire party Experience Points.
---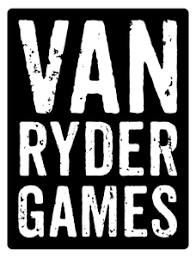 Van Ryder Games
Van Ryder Games has provided this sample chapter of our Graphic Novel Adventure Loup Garou.
---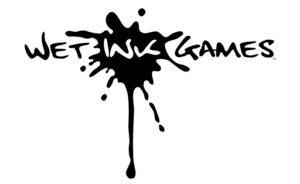 Wet Ink Games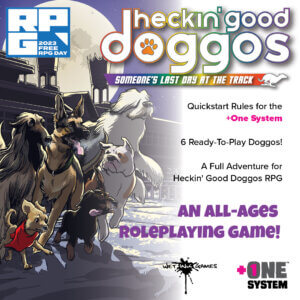 Introduce yourself to Heckin' Good Doggos, the game about dogs doin' dog stuff with this complete all-ages adventure. It's the day of the State Derby! Meet other dogs at the track. Find out what happens behind the scenes. Show everyone who's a good doggo! Contains: Quickstart rules for the +One System, 6 ready-to-play doggos, and a full adventure for Heckin' Good Doggos RPG!
---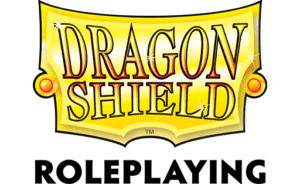 Dragon Shield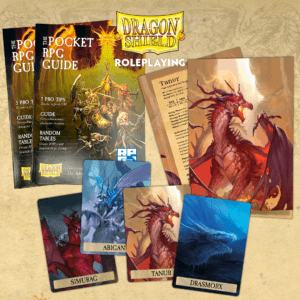 Level up your RPG game with Dragon Shield Monsters Cards (collect all four!), a mini adventure set in the world of Arcania, and the Dragon Shield Pocket RPG Guide with tips for becoming a great GM and character creation plus lots of random tables.
---

BCW Card Supplies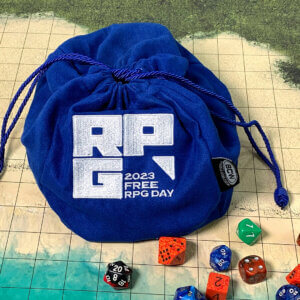 BCW Supplies, offers an array of accessories to protect, store, and display RPGs, cards, and board games. They offer RPG products include large dice bags, dice trays, board game bags, and more! The blue dicebag is a durable draw-string bag for holding dice. Take it with on all your RPG adventures!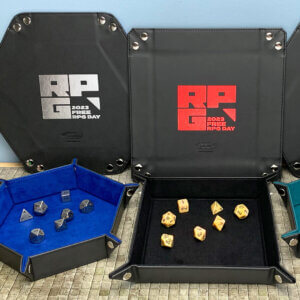 The flat and foldable dice trays help keep rolling dice contained to your personal area. They work great anytime dice needs rolled, especially for role-playing games like Dungeons & Dragons or Pathfinder. They're handy in games of Warhammer, Button Men, and Dice Masters.
---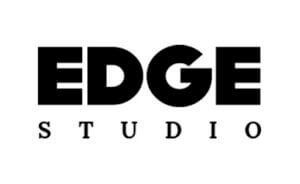 Edge Studio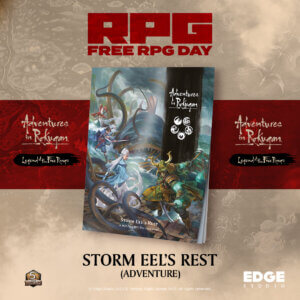 This Free RPG Day adventure Storm Eel's Rest is designed to give to the players a taste of what Adventures in Rokugan has to offer. The storms rage, and something below the waves answers the Storm Eel's screeching litany. Now, a ship is missing, the monks are silent, and the waters are stalked by amphibious monstrosities. The region is on the cusp of a catastrophe, and the Empire needs you—so take up your blade, pray to the spirits, and prepare to take on the storm in Storm Eel's Rest.
---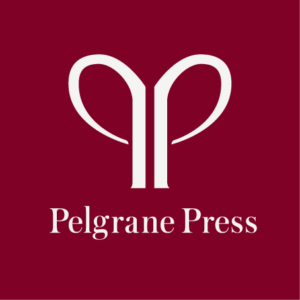 Pelgrane Press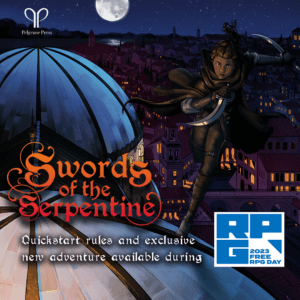 Swords of the Serpentine – the GUMSHOE swords and sorcery RPG from Pelgrane Press – is a game of daring heroism, sly politics, and bloody savagery, set in a fantasy city full of skulduggery and death, inspired by the Fafhrd and the Gray Mouser and Thieves' World stories.
In Losing Face, a Swords of the Serpentine adventure by author Kevin Kulp, the Heroes' friend Galdo brings them a shocking discovery – an unconscious woman with blank skin where her face should be. Who is she, and why is she significant? And more importantly, why did someone, or something, do this to her – and what is it they're planning?
This Free RPG Day book contains quickstart rules for Swords of the Serpentine, as well as the Losing Face adventure and six pregenerated Heroes. Think of Losing Face as the first chapter in a sword and sorcery novel about your heroes – the adventure starts here!
---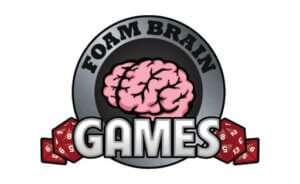 Foam Brain Games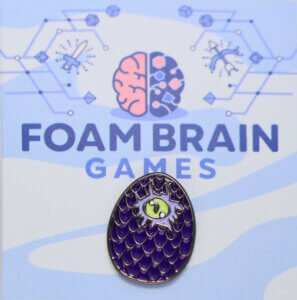 Foam Brain Games is offering an exclusive dragon egg mini-pin!
---