Bushido Saturdays with Bushido Badgers
A local group of dedicated Bushido players is gracing the tabletops here at Noble Knight Games!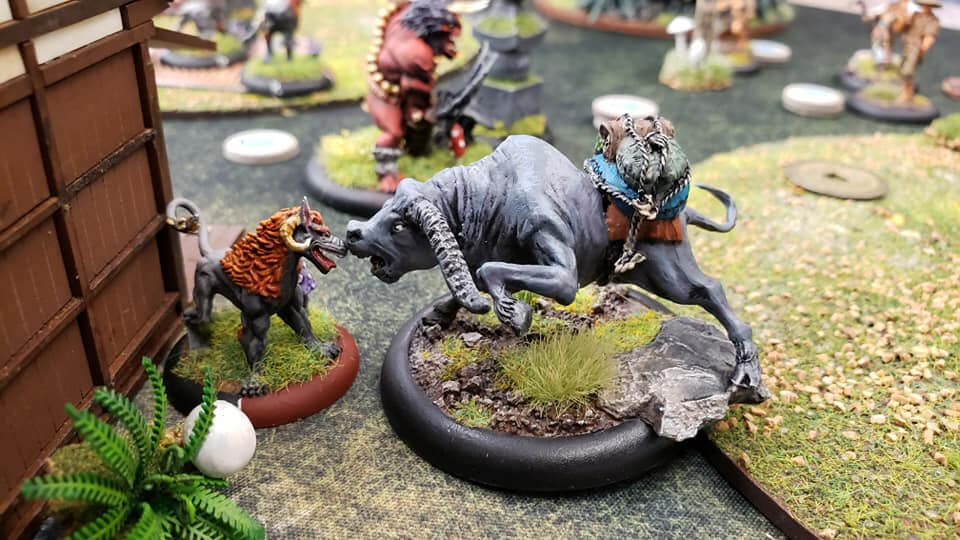 If you're interested in playing, you can get in touch with the organizers through their Facebook group, or you can stop by during their play times here at the castle!
---
When?
First Saturday of the month, from 12pm-4pm
---
About Bushido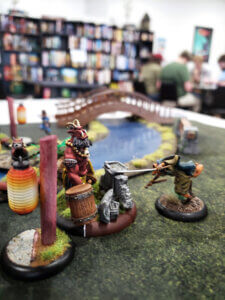 Beasts of lore and historical figures from Japanese and Chinese mythos face off in tabletop battles. The challenging—and beautiful—tactical gameplay takes place on a 2'x2′ arena!
Each player commands a force of no more than a handful of individuals, represented by 32mm metal miniatures. These forces meet on the battlefield and the players try to outwit, outfight and outlive the opposing force. Players must fulfil their battle objectives while denying the enemy theirs.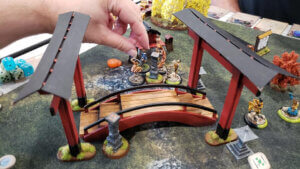 For those familiar with miniatures games, Bushido falls into the 'skirmish game' category; Miniatures represent individuals, and your force consists of a small group of unique characters, rather than a large faceless army.
A game of Bushido is fast-moving, flexible and filled with strategizing, counter-strategizing and counter-counter-strategizing. Your tactical acumen is important, but as dice add an element of randomness, so too is your ability to think on your feet. A typical game takes between one and two hours to play – more if you are new to the game, less if you are a seasoned veteran.
---
[  Browse all Bushido products ]